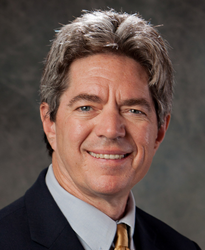 Sylvie Lariviere-Traub adds, 'along with providing the County's best cleaning and hand-done repair, we really want to continue to help rug enthusiasts to gain more knowledge about their rugs, as many are really a hand-made piece of art.'
Camarillo, CA (PRWEB) July 22, 2014
Four Seasons Rug Care Studio is proud to announce the opening of their new facility for Oriental rug cleaning in Camarillo, California, with a free public event for "rug lovers". The new centralized location allows better accessibility for Four Seasons clients. The company also added another milestone with its new affiliation with Barry O'Connell, Senior Fellow of the Academy of Oriental Rugs and international rug expert.
This affiliation allows the company to provide the highest level of antique rug appraisals in Southern California. Barry O'Connell is bringing his many years of experience and acclaim to Four Seasons Rug Care Studio in the care and appraisal of Oriental rugs.
To celebrate this new affiliation and the company new location, a special "Rug ID Event" will be held at the facility on Saturday, July 26, 2014, between 10:00 a.m. and 12:00 p.m,.at 1330 Flynn Road, Suite E, Camarillo, CA 93012. During the event, Mr. O'Connell will bring his expertise via webinar where the public will be invited to bring a small rug or a picture of a rug for a free identification. Mr. O'Connell will also be available to answer any questions pertaining to rugs. The company will offer free rug dusting (dry soil removal) that day for one small rug. The public can bring their rugs to obtain this service from 9:00 a.m. to 2:00 p.m.
Four Seasons provide cleaning, care and restoration for Oriental rugs, hand- woven rugs, natural wool, silk and cotton, and all other area rugs. The company does personalized hand-washing services. The traditional method used at Four Seasons is recognized by experts and collectors as being the most thorough method for cleaning most hand-knotted and machine-made specialty rugs.
Mr. O'Connell has been a contributor to the Encyclopedia of Modern Asia, editor and contributors of many rug magazines and consultant for the Smithsonian Institute. He has been a lecturer for many prestigious organizations such as the Textile Museum on Caucasian Rugs and Rug ID, the Triangle Rug Society, the Armenian Rugs Society (AR), the San Francisco Bay Area Rug Society, Textile Museum Associates of Southern Cal. "I am honored to join Sylvie and Daniel at Four Seasons Rug Care Studio and I am very proud of how they have distinguished themselves in their community when it comes to fine rug cleaning," said Barry O'Connell.
Company President Daniel Traub added, "our company is unique in the sense that we are the only one in Ventura County to provide personalized hand-washing service for fine rugs, with a full water immersion facility, which is the most safe and effective way to clean natural fiber rugs, especially if pets have been on them."
Daniel's wife and business partner Sylvie Lariviere-Traub said, "along with providing the County's best cleaning and hand-done repair, we really want to continue to help rug enthusiasts to gain more knowledge about their rugs, as many are really a hand-made piece of art."
To learn more about the company or about the event, please call us at 805-642-4784 or visit our website http://www.venturarugspa.com or http://www.4carpetclean.com.
Contact Information:
Sylvie Lariviere-Traub
805-642-4784
About Four Seasons Rug Care Studio
Four Seasons Rug Care Studio, a California Corporation under the name of Four Seasons Rug, Carpet & Upholstery Cleaning, was founded in January 2003 by Daniel Traub and Sylvie Lariviere-Traub. Four Seasons is an IICRC certified firm, Wool Safe Certified Fabric Care Specialist and Wool Safe Certified Provider. Daniel Traub is a graduate of Clean Care Seminars Rug Cleaning Course in Dothan, AL, taught by internationally noted rug cleaning teacher Jeff Bishop. Four Seasons Rug Care Studio has received the coveted 2013 and 2012 Super Service Award from Angie's List and has maintain a rating of A + by the Better Business Bureau for the past 6 years. The company serves the counties of Ventura, Santa Barbara and parts of Los Angeles.