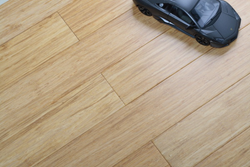 (PRWEB) July 21, 2014
BambooIndustry.com is a professional bamboo product manufacturer. It has recently released its new outdoor bamboo deckings to expand the market. Also, all the company's outdoor bamboo deckings are now offered at discounted prices (up to 70% off) at the moment.
"We are excited to release our new bamboo deckings. All the new items are very affordable. Moreover, they are made with quality materials. All of them are brand new and 100% elegant. And, we have many other useful items for worldwide clients, including bamboo veneers, bamboo poles, bamboo countertops and more. I hope worldwide clients will like our new items. In the coming months, we will continue to unveil more good products," the company's sales representative states.
What's more, the company's purpose is to help all clients to save time and money. Now, its workers are striving to develop its online shopping platform. On the company's one stop website, clients can find more details about its items. BambooIndustry.com is now able to make almost all kinds of bamboo items in a large quantity.
In fact, BambooIndustry.com's products are available in a range of sizes. The firm has been working in the bamboo industry for years. Its award-winning bamboo products sell well in the global market.
About BambooIndustry.com
BambooIndustry.com is a website that belongs to BothBest Bamboo Flooring Co. Ltd., a professional supplier and exporter of bamboo products. Certified by both ISO9001:2008 and ISO14001:2004, the company has 8 years of experience in the manufacturing and wholesale of bamboo flooring products. It strives to bring its customers the latest styles and innovations of bamboo flooring, bamboo paneling, bamboo plywoods, bamboo furniture, and other bamboo products.
More information can be found at: http://www.bambooindustry.com/bamboo-flooring/bamboo-decking-a.html.