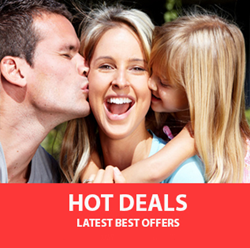 We make use of our patented tablet technology for air conditioning service.
Vancouver, BC (PRWEB) July 22, 2014
Pro Ace, Burnaby air conditioning service provider, has recently announced that the company will beat the price quote of any same size competitor by 10%. The company also provides full financing with one year no-payment and no-interest option for clients that install any kind of cooling unit. Apart from this, Pro Ace has a 10 year warranty on parts and a 1 year warranty on labor for clients that use their installation and repair services. As a result, Pro Ace can provide cheap quotes to clients while providing them with professional staff and excellent after-sales services.
In addition to installing air conditioning in Burnaby, the company also carries out air conditioning services and repairs. Pro Ace offers free consultations along with repair services at the customer's door step. As far as air conditioning services are concerned, Pro Ace uses its patented tablet technology for service and maintenance inspections. This is also done for heating systems.
"We make use of our patented tablet technology for air conditioning service and maintenance inspections as well as for heating systems," states a company representative. "With our HVAC experts, and our detailed tablet checklist, your annual inspection will extend the life of your air conditioner and make sure you home is kept at a comfortable temperature and running efficiently."
About the Company
Serving Metro Vancouver for over 17 years with 75,000 happy clients, the Pro Ace team is made up of qualified professionals, with every technician possessing either a Class-A or Class-B gas fitting license. Pro Ace Heating is a company that values customer satisfaction and is committed to trying to make every customer into a lifelong customer. They offer free quotes and estimates with no obligation, and are prepared to beat any competitor's price. Pro Ace Heating also offers one year no-interest, no-payment financing on installations.
For more information on the company, log on to the company website or call 604-293-3770.