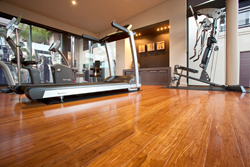 (PRWEB) July 23, 2014
BambooIndustry.com is an enterprise specializing in making the bamboo products. The professional supplier has recently unveiled its new collection of bamboo poles. Now, the high quality bamboo poles are available at a low price.
"We are glad to announce our bamboo poles. All the new items are very affordable. Moreover, our bamboo poles are an eco-friendly building material for both indoor and outdoor applications. They are harvested from sustainable growths, kiln-dried and available in a range of diameters and lengths to suit any project, big or small. All of them are brand new. Besides bamboo poles, we have many other useful items for worldwide clients, including bamboo floorings, bamboo veneers, bamboo countertops and more," the company's sales representative states.
Owing to its good quality and fine service, the products are now selling well in the global market. BambooIndustry.com is now able to make almost all kinds of bamboo items in a large quantity. A larger number of its products are popular in the global market for their elegant looks and meticulous craftsmanship. On the company's one stop website, clients can find more details about its durable items.
Furthermore, big discounts are provided the kind supplier at times. Its main purpose is to facilitate all the international clients. All its clients can enjoy the big savings.
About BambooIndustry.com
BambooIndustry.com is a website that is bamboo pawns' to Both Best Bamboo Flooring Co. Ltd., A professional supplier and exporter of bamboo products. Certified by both ISO9001:2008 and ISO14001:2004, the company has 8 years of experience in the manufacturing and wholesale of bamboo flooring products. It strives to bring its customers the latest styles and innovations of bamboo flooring, bamboo paneling, bamboo plywoods, bamboo furniture, and other bamboo products.
More details at http://www.bambooindustry.com/products/bamboo-panel/.