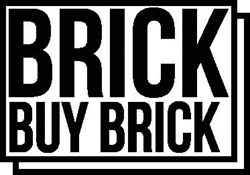 Real estate investing continues to be one of the more successful wealth creation strategies available today. - Iain Edwards, Chief Operating Officer for Tigrent Learning
Cape Coral, FL (PRWEB) July 22, 2014
Tigrent Learning Canada today announced that it has opened registration for multiple upcoming real estate investing workshops being held in the greater Toronto, Ontario area. These potentially life-changing events are designed to introduce people to some of the strategies successful investors are currently using in the Canadian market.
A total of 9 free real estate investing workshops will be held over a period of three weeks. The goal is to give people in the greater Toronto area ample opportunity to take advantage of this event. The first workshop will be held on Thursday, August 7th and the final workshop will be held on Saturday, August 23rd.
"Real estate investing continues to be one of the more successful wealth creation strategies available today," stated Iain Edwards, Chief Operating Officer for Tigrent Learning. "People are looking for real opportunities to create additional income streams and prepare for retirement. With the proper education, motivation, and action, real estate investing presents a viable opportunity to help people achieve their financial goals. Becoming a successful real estate investor is not something that happens overnight. Rather, it is a process that happens over time, as investors act on their knowledge and essentially build their business brick by brick."
At its core, the Brick Buy Brick message is one of empowerment and personal responsibility. They believe the key to becoming a successful investor is acquiring a strong financial education.
Some of the topics that will be covered at the workshop include:

How to locate and negotiate the best deals in today's market
Ways to find the cash to fund your investments, regardless of your current credit rating
Steps to develop positive motivation and a mindset for success
In addition to all the valuable information that will be shared at the workshop, attendees will also receive a gift. They will get the first ebook in the Brick Buy Brick series, which provides an overview of real estate for the aspiring investor.
To learn more about this exciting event and to see a complete schedule of all the upcoming workshops being held in the greater Toronto area, please visit the Brick Buy Brick website.
Additional products and services will be offered for sale at our workshops.
About Tigrent Learning:
Tigrent Learning is a leading provider of educational training seminars, conferences, and services. Founded in 1992, Tigrent is a global company with headquarters in the United States, Canada, and the United Kingdom. We offer comprehensive instruction and mentorship in the areas of real estate investing, financial instruments investing, and personal finance. Our seminars are avocational in nature and are intended for the personal enrichment and development of our students.