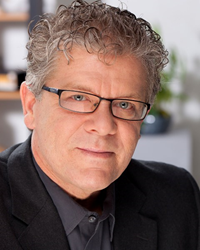 There's a tremendous story to tell at Lafayette -- a story of drive and ambition and energy.
Easton, PA (PRWEB) July 21, 2014
Michael D. Kiser, vice president for communications at Colby College, has been named vice president for marketing and communications at Lafayette College. The appointment is effective Sept. 1, 2014.
Kiser will succeed Robert J. Massa P'08, who is stepping down after five years of service as vice president for communications to join Lafayette's Development Office as deputy vice president for the campaign, the College's fundraising effort that will be publicly launched in the fall.
Lafayette President Alison Byerly said, "I am very pleased that Michael will join Lafayette as a member of the College's leadership team. His understanding of residential undergraduate colleges and experience in key administrative roles position him well to provide effective and inspiring leadership at Lafayette in a time when it is more important than ever to communicate the College's distinctive strengths to a wide range of audiences.
"I would also like to thank Bob Massa for his outstanding service to the College. I look forward to working with him closely in his new role in development," Byerly added.
Kiser said, "There's a tremendous story to tell at Lafayette—a story of drive and ambition and energy. I'm honored to be a part of that story, and I'm looking forward to getting to know the College and the community."
Kiser has served as Colby's vice president for communications since September 2011. The first to serve in that role, his accomplishments include restructuring the department, shifting its focus from traditional news gathering to a more broad-reaching content-strategy model, and increasing its effectiveness in digital and print design, media relations, social media, and web development. Kiser put systems in place for more effective promotion of academic news at Colby and managed a comprehensive improvement of academic departments' web pages. He also directed strategies that resulted in increased participation by alumni in annual giving and in a significant increase in audiences' engagement with the college through social media. He created the first messaging platform and visual identity style guide for Colby's athletics program and oversaw successful communication strategies to mark the college's bicentennial celebration.
During Kiser's tenure, Colby was recognized with five Circle of Excellence awards by CASE, the Council for the Advancement and Support of Education. These included gold awards for Colby magazine and for donor-stewardship initiatives.
Kiser is co-host of weekly broadcasts about higher education on Higher Ed Live and will be a member of the faculty for CASE's 2014 Summer Institute for Communications and Marketing. In 2012, he was chair of CASE's Campaign Communications Conference. Kiser has also given presentations for Academic Impressions and the College Communicators Association of Virginia and the District of Columbia, among other organizations.
Prior to his vice presidency at Colby, Kiser served as director of development communications at Virginia Tech from 2005 to 2011. He was the chief communications officer for a 130-person development operation and for the university's $1 billion comprehensive fundraising campaign.
Responsible for formulating the key messages about Virginia Tech's fundraising priorities and for overall coordination of materials supporting the campaign, Kiser integrated the university's brand into all campaign communications. Among other honors, he and his colleagues received five Circle of Excellence and Special Merit awards from CASE, including one for crisis communications in connection with the tragic shootings that occurred in April 2007.
Kiser holds a bachelor of arts degree in English from Wabash College and a master of arts in English from Purdue University, and has been working in higher education since 1999. Prior to entering higher education, he served as a consultant, journalist, fundraiser, Peace Corps volunteer in Seychelles, and teacher and teacher trainer for the United Nations High Commissioner for Refugees in the Philippines.
--------------
Lafayette is a highly selective, national liberal arts college in Easton, Pa. with 2,400 students and 215 full-time faculty, offering a wide variety of undergraduate degree programs including engineering.
###
Photo courtesy of Lafayette College
Higher resolution image available upon request.
Kathleen Parrish
Associate Director of Media Relations
Lafayette College
Communications Division
Easton, PA 18042
Follow us on Facebook and Twitter @LafCol.