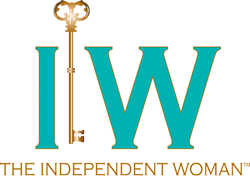 Every woman would like more out of life. More time, more money, and more freedom to enjoy life to its fullest. Financial education is the key to these goals.
Cape Coral, FL (PRWEB) July 30, 2014
The Independent Woman, a leader in financial training for women, has opened registration for 6 free financial workshops in the Dallas area, August 20th - 23rd. The Independent Woman's unique style of training was crafted with significant input and guidance from Kim Kiyosaki, a highly successful investor and entrepreneur.
Every woman would like more out of life. More time, more money, and more freedom to enjoy life to its fullest. Financial education is the key to these goals. "Money is no longer a man's game. There are no limits, no ceilings, glass or otherwise, for women in the world of investing. It's a new day and the perfect time to discover how to take control of your own financial future," stated Kim Kiyosaki.
The Independent Woman Workshops are designed to give women a chance to learn financial strategies in a fun, interactive, and non-intimidating way. The emphasis at each event is on the importance of acquiring a strong financial education.
Each Independent Woman Workshop is led by an instructor who is a successful woman in her own right. Therefore, she is able to share her personal experience regarding the unique challenges and obstacles women face on their journey to financial independence.
The workshops will be held in Dallas, Fort Worth, Arlington and Richardson, Texas, and will be led by Nicole D'Ambrosio. Nicole began her real estate investing career in 2000 at the age of 21. By 2003, she was running her own commercial brokerage. She sold her first distressed asset in 2004 and has since conducted numerous sales via REO, short sale, and note sales. In 2007, Nicole had the opportunity to compete on The Apprentice and was a finalist; receiving constant praise from Donald Trump. She became a Certified Distressed Property Expert (CDPE) in 2008 and started working closely with various banks to sell their distressed assets/notes.
In addition to all of the valuable information that will be shared at the event, every attendee will receive a complimentary CD-ROM loaded with a wealth of financial information.
Women living in the Dallas area who are ready to create financial security for their families and themselves are encouraged to attend one of these free eye-opening events. Register now by visiting The Independent Woman website or by calling 888-596-7272.
Kim Kiyosaki will not attend this event.
Additional products and services will be offered for sale.
About Independent Woman Inc.:
The Independent WomanTM is a leader in the effort to provide educational training, seminars, and services designed to help women increase their financial intelligence. The company strives to create strong networks of women helping other women to achieve success and personal fulfillment in their lives by sharing with them the principles and strategies necessary to attain financial independence. The Independent Woman trainings, products, and services were created with input from Kim Kiyosaki, investor, entrepreneur, and bestselling author of Rich Woman and It's Rising Time. Our seminars are avocational in nature and are intended for the purpose of the accumulation of wealth by, and the personal enrichment, development and enjoyment of, our students.