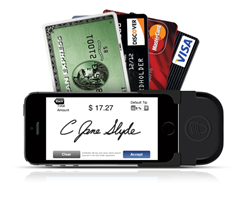 'We are extremely satisfied with the work delivered by SIMpalm.' - Leslie Hendrix, Forte Payment Systems
Washington DC (PRWEB) July 22, 2014
SIMpalm, a leading Mobile App Development Company in USA, launched updated payment app for Forte Payment System. Forte Mobile Payment app allows merchants to accept credit, debit and ACH payments on iPhone, iPod and iPad. The app was originally launched in Jan 2013 and has been recently updated by SIMpalm. This update was for iOS 7.0 compatibility and iPhone 5 support; app is currently supported on iOS 4.3 and is available to download on the iPhone app store at: https://itunes.apple.com/us/app/forte-mobile-payments/id551116421?mt=8.
"There was a need to develop a mobile payment app. We needed a developer who understood the payment industry, SIMpalm was selected to develop the app. We are extremely satisfied with the work delivered by SIMpalm. They completed the project successfully. There are no complaints to report. Simpalm is highly recommended to others." Mentioned Leslie Hendrix, EVP, Product Development of Forte Payment System.
Forte Mobile Payments is a very simple to use application that allows the individuals those who work out from a conventional office or are out of the town, never to miss even a single deal, just because they are not in the office. This Mobile App is highly useful and recommended for the businesses that have to handle different offices in different locations.
"I am very proud of my design and development team for delivering this challenging app, which not only is PCI compliant, also had integration with external card reader and integration with the payment gateway." said Dr. Piyush Jain, CEO of SIMpalm. "The app allows merchants to accept signature on the touch screen and also email or text the receipt to customers. This app shows our commitment for delivering mobile solutions to Payment and Financial Industry."
The Forte Mobile Payments App is designed to accept multiple payment options, which means you just don't have to stick to one-tier pricing model and have the freedom to choose from multiple pricing options. The App Securely accepts payments using sturdy, professional-grade MagTek® readers.
SIMpalm has delivered mobile apps for several industry verticals, and financial industry has been one of its strong focuses. In financial sector, It has developed apps for payment industry, invoicing industry, billing industry, donation industry, money transfer industry and several other industry. SIMpalm has experts in its team who understand the data security and encryptions required for financial mobile apps to protect sensitive customer data with PCI, PADSS compliance and FINRA compliance. SIMpalm has delivered other mobile payment apps for clients like USA Technologies and Trust commerce Inc.
About SIMpalm
SIMpalm was founded in 2009 to bring more mobility in the world. SIMpalm design, develop and deploy mobile applications and responsive web for its clients. SIMpalm provided end to end services for mobile app/web including design, development, testing and deployment. It has highly skilled iPhone App Developers, Android App Developers, iPad App Developers, HTML5 developers to build mobile apps for any industry vertical. It also builds cloud based backend for mobile apps on Parse, Amazon AWS, LAMP and Windows Azure. Not only native apps, it builds app and web using cross platform technologies like HTML5, Sencha Touch, Jquery, Titanium, Xamarin, Angular JS, Backbone JS and Appprecessor. We develop solutions for Startups, SMEs, Enterprises and Government organization. Some of its major clients include Flextronics USA, Forte Payment Systems, Bed Bath and Beyond, Blue Cross Blue Shield and Cantada.