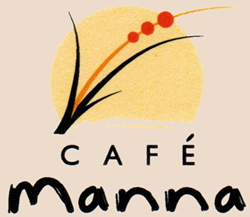 Brookfield, WI (PRWEB) July 21, 2014
Café Manna, southeastern Wisconsin's premier vegetarian restaurant, is hosting their 4th annual Patio Pooch Week. Café Manna serves fresh yummy food, made from scratch using organic and locally grown ingredients whenever possible. The Café is a dog friendly restaurant and welcomes well-socialized four legged friends on their patios all season long. For one week this August, those pets will be celebrated and will receive extra special treatment at the restaurant. Between August 11–16, 2014 dogs will be treated to house-made organic doggie biscuits. Plenty of fresh water will also be available for the pooches to stay comfortable and well hydrated.
About Café Manna
Café Manna is one of the first 100% vegetarian restaurants in Southeastern Wisconsin. They are committed to bringing you fresh, "made from scratch" delicious food including vegan, gluten free and raw food selections. The ingredients are grown either organically or using sustainable farming practices whenever possible. Locally grown products are also featured as seasons permit. The Café supports the environment by using eco-friendly building materials. The floors and front counters are made of bamboo. Window and bathroom counters are "paper stone," constructed of recycled paper. Walls covered with 100% non-toxic paint, recycled metal light fixtures and foyer partitions fashioned of recycled plastic complete the decor. Café Manna further supports the environment by using carry-out containers made from compostable materials such as sugarcane, corn, potato and vegetable starch.