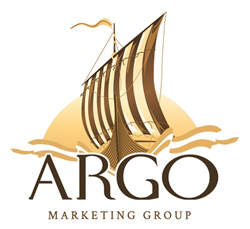 Campaign success is dependent on providing a consistently positive experience time and time again through proper planning, training and execution.
Lewsiston, ME (PRWEB) July 21, 2014
Argo Marketing Group has announced new service verticals—Government Solutions and Political Advocacy Services, providing innovative, technology-focused inbound and outbound solutions.
With a rapidly increasing number of ways to connect online and offline, political campaigns and government programs require new solutions in order to satisfy the dynamic needs of citizens.
Argo Government Solutions was developed to connect government divisions with citizens and to manage Argo Marketing Group's growing list of government contracts. This summer the Government Solutions vertical will launch a four year campaign for the United States Department of the Interior, as the inbound call center for the Bird Banding Laboratory in Maryland. The development of Argo Government Solutions reaffirms Argo Marketing Group's commitment to serve the communities and governments they serve as a veteran owned business.
The new vertical, Argo Political Advocacy Services, was created to handle all of Argo Marketing Group's political accounts. Argo Marketing Group's tenured customer care specialists are trained to execute a broad range of inbound and outbound services with a commitment to successfully achieve campaign goals. Specialists are well trained across all communication points and are always performance driven.
"Campaign success is dependent on providing a consistently positive experience time and time again through proper planning, training and execution," said Jason Levesque, CEO of Argo Marketing Group. "These new service verticals are meant not just to shape public perception, but to provide even greater value through increased engagement and personalization."
Levesque maintains relationships with officials on the local, state, and federal levels and regularly visits Capitol Hill advocating interests relevant to the industries served by Argo Marketing. With the addition of Argo Political Advocacy Services, Argo Marketing Group is able to support political campaigns through the addition of digital engagement programs such as monitoring social media comments and voter questions to help campaigns maintain a positive reputation.
For information on Argo Marketing Group's new service verticals, please visit http://www.argomarketing.com.
About Argo Marketing Group
Argo Marketing Group works with their client's reputation in mind. Ranked in the 2013 Inc. 5000 list, the world leading customer engagement center represents their client's brand by providing concierge-level customer service to consumers worldwide. As the first point of contact to their client's consumers, Argo Marketing Group creates experiences that consumers will remember. Argo Marketing Group is widely recognized for providing world-class customer engagement with innovative reporting and cutting-edge technology. For more information, please visit argomarketing.com.