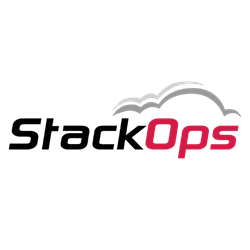 The solution is designed for any company that wants to offer their customers a top-quality user experience.
Madrid, Spain (PRWEB) July 22, 2014
StackOps, the leading business in Infrastructure as a Service (IaaS) platforms based on OpenStack™, has announced the availability of Stackops Portal, a piece of software that allows you to have all the capabilities of the OpenStack™ Cloud Operating system in an agile way which is attractive for end users.
StackOps Portal is a user interface designed for the complete customization of a Cloud solution. It is extensible thanks to its development framework and lowers the barrier to entry for OpenStack™. For example, it manages tasks such as Authentication, Authorization, Cross Site Scripting (XSS) and Cross-Origin Resource Sharing (CORS), as well as the hot deployment of new components and settings on the fly.
The solution is designed for any company that wants to offer their internal customers a top-quality user experience for their Private Cloud, Service Providers who need to customize the user experience for their Public Cloud or ISVs which develop their products around OpenStack™and want to offer an integrated and unified interface solution.
It incorporates the advanced features of Hybrid Cloud for managing multiple clouds, whether public or private. Its user interface can connect multiple environments and manage them all as one. It has native integration with the OpenStack™ Authentication and Authorization system, which allows secure management of the visual components, based on fine-grained roles.
StackOps has developed more than 20 freely-available plugins, which are updated constantly so that all users have access to the latest capabilities offered by OpenStack™ and Stackops products. The administrator can upgrade to new versions as soon as they are available in a discreet manner which is fully transparent to the end user and in any case causes no service outage.
For over a year StackOps has been offering its OpenStack™ Hosted Managed Services with Stackops Portal and its users have expressed great satisfaction. Now this new version allows users of other distributions of the OpenStack™ ecosystem also to leverage their capabilities. The only requirement is for them to adhere to the standards and API defined by the OpenStack™ Community.
Stackops Portal is ready for download from http://www.stackops.com/portal.
Company Information:
StackOps is a European company, created in 2011 for the development and management of Infrastructure as a Service (IaaS) platforms based on OpenStack™. StackOps has rolled out its solutions across four continents and manages its clients' IaaS platforms in its service zones of Amsterdam and Madrid efficiently, thanks to the development of its own technology of self-provision, operations and pricing.