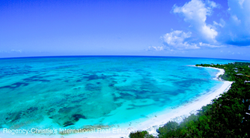 Our merger has proven to be extremely successful and we look forward to offering a greater level of service to all of our clients.
Turks & Caicos Islands, Caribbean (PRWEB) July 31, 2014
Regency Christie's International Real Estate in Turks & Caicos Islands announced their merger with Horton Realty late last autumn and became the second largest real estate brokerage in the Turks & Caicos Islands. The merger makes great sense for these two companies who have worked together cohesively in the past, and by combining their property inventories, agents and wide range of talents the firm now offers clients unparalleled customized services, with diverse and complimentary areas of expertise under one roof.
During 2014, the amalgamated team at Regency Christies International Real estate has moved from strength to strength in high end property sales and listings throughout the Turks & Caicos Islands :

Top Listing Brokerage 2014
$93 million worth of listing
2014 most significant sale @ $16.9 million
2013 most significant sale @ $27 million
Regency Christies International Real Estate offers a huge selection of properties for sale and extends their expertise across all islands in Turks & Caicos, providing specialization in all aspects of real estate and development. The company directors are well established Top Producers showcasing integrity, discretion, and superb quality customer service, offering bespoke broker services to their discerning clients.

Walter Gardiner has many years at the top of the commercial development real estate market focused on tourism, hotels, luxury resorts, and high end estate/villa properties. "Turks and Caicos islands is my home, and we welcome you to find your home here with us. It is especially appealing as an investment and commercial destination at this time, with excellent opportunities at all levels"
Katherine Baryluk is the renowned private islands specialist here in Turks & Caicos Islands and the direct Christie's International Real Estate representative. "TCI is an amazing place to visit and an incredible place to call home. Unexplored beauty that can't be put into words... even pictures don't do it justice. Something to experience for yourself."
Robert Greenwood is currently president of the Turks & Caicos Real Estate Association (TCREA), a licensed auctioneer and leader in corporate management. Check out his 2014 message in the new TCREA magazine : "Buying a property in the Turks and Caicos Islands is about more than four walls and marble floors. It's about the way the Islands make you feel, about a lifestyle like no other."
As the exclusive affiliate of Christie's International Real Estate in the Turks & Caicos Islands, Regency Christies International Real Estate offers their clients global market knowledge, and massive networking and outreach sales promotion, utilizing innovative marketing systems. Distinguished clientele looking for absolute luxury, essential value, utmost privacy and consummate security will find all they desire in Turks & Caicos Islands. This offshore tax haven offers impeccable financial services, no property tax, ease of residency and political stability as a British Overseas Dependent Territory. Come visit soon……