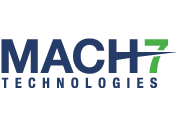 Burlington, VT (PRWEB) July 22, 2014
Mach7 Technologies, an award-winning provider of medical image management solutions, announced today the release of a powerful new version of its Mach7 Enterprise Imaging Platform, version 11.5.
Mach7's enterprise imaging solutions unlock patient history from silos, consolidating care information across departments, enterprises and regions. Mach7 Enterprise Imaging Platform helps clinicians, referring physicians and patients connect and collaborate making a comprehensive conversation about patient care possible from any web-aware workstation or mobile device. Healthcare organizations gain control of patient data reducing storage costs, improving patient communication and streamlining clinical evaluation and diagnosis.
Mach7 Enterprise Imaging Platform version 11.5 offers the following enhancements:

Metadata Normalization – Resolve proprietary formats to enable standards-based storage and interoperability across disparate systems
Non-DICOM File Support – Import, archive and view non-DICOM images, notes, reports, audio, video and more in their native format or wrapped in DICOM, or both
Best-of-Breed Image Viewer Integration – Deploy plug-and-play specialty visualization solutions without investing in a new archiving tool
Advanced Lifecycle Management – Define sophisticated lifecycle management rules to optimize storage and increase image management efficiency
About Mach7 Technologies
Mach7 Technologies, headquartered in Burlington, VT, is a global provider of enterprise imaging solutions that allow healthcare organizations to easily identify, connect, and share diagnostic image and patient care intelligence anywhere at any time. Mach7's innovative communication and workflow technology delivers complete image management including rapid record identification, integration, synchronization and routing, advanced clinical viewing, and vendor neutral archiving across the enterprise. Unlock, Unleash, UnPAC with Mach7. Mach7 has locations in the U.S., Asia, Australia, and the Middle East. To learn more, visit http://www.mach7t.com, or follow us on Twitter, Google+, and LinkedIn.
###
Press Contact:
Megan Saulsbury
Clarity Quest Marketing
(877) 887-7611
megan(at)clarityqst(dot)com