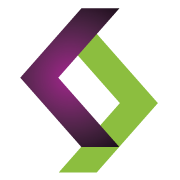 Woodcliff Lake, N.J. (PRWEB) July 22, 2014
Catalogic Software™, the leading software provider of intelligent copy data solutions, today announced that Steve Kenniston, well-known storage industry consultant, blogger and former marketing executive has joined the company as Vice President of Marketing & Strategy. Kenniston's announcement follows the recent appointment of Ed Walsh as the company's new CEO.
Kenniston has been a noted storage industry professional for more than 20 years. Throughout his career, he has worn many hats, including analyst, consultant, blogger, marketing executive at leading storage companies. Over the last 10 years, Kenniston has focused on providing his valuable marketing, strategy and business development expertise to growing startups and Fortune 50 companies.
"I'm delighted to be part of the Catalogic team to lead strategy and marketing. Customers worldwide are benefiting from Catalogic's copy data solutions to improve storage efficiency and joining the new wave of intelligent data management," said Kenniston.
Catalogic is impassioned about enabling customers to have instant access of data across the enterprise. Catalogic DPXTM and ECXTM solutions provide intelligent copy data solutions based on cataloging data and mountable snapshots for instant data access across your enterprise, reduces storage infrastructure costs by 20-40 percent.
For more information on DPXTM and ECXTM solutions, please visit Catalogic Software at http://www.catalogicsoftware.com.
About Catalogic Software:
Catalogic Software combines cataloging, backup, disaster recovery and copy data management for the most complete approach to intelligent copy data solutions. Protect all of your data in any combination of physical, virtual or cloud environments. Catalogic Software maximizes operational efficiency through data cataloging, reducing backup times by 90% or more, and restoring data within minutes.
Catalogic Software, the Catalogic Logo, "Catalog. Protect. Manage." Catalogic DPX and Catalogic ECX are trademarks or registered trademarks of Catalogic Software in the United States and/or other countries. All other brands or products are trademarks or registered trademarks of their respective holders and should be treated as such.