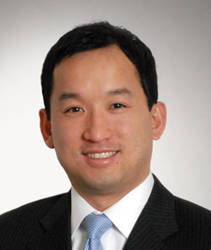 The bankers at RED have been with us every step of the way and have demonstrated their commitment and expertise time and again.
Dallas, TX (PRWEB) July 22, 2014
RED Mortgage Capital, the mortgage banking arm of RED CAPITAL GROUP, LLC announced today that it closed a $31M FHA-insured 232/241(a) supplemental loan to develop Parker Senior Living by MorningStar, a senior housing community located in the town of Parker, Colorado, part of the growing southeast suburbs of Denver. The deal was a joint venture between two Denver-area firms, Faestel Properties and JHL Constructors. MorningStar Senior Living currently operates the existing building and is slated to manage the expansion.
Currently on the project site is an existing 64-unit assisted living and memory care community named Parker Assisted Living by MorningStar. The original project was also financed by RED with an FHA-insured Section 232 New Construction loan. The original development has been extremely successful, as it leased up within 10 months of opening and is currently full with a waiting list.
The FHA Section 232/241(a) supplemental loan will provide construction and permanent financing to fund two new senior resident buildings, adding 49 units of independent living, 54 units of assisted living, and 24 units of dementia/memory care to create the Parker Senior Living by MorningStar campus. The complementary buildings will help fulfill the enormous demand in Parker and nearby communities for assisted living and memory care, while providing more independent seniors the opportunity to live on a campus with active living options and the ability to transition to different care levels without moving to a new community.
RED obtained approval for an early start to construction for the new memory care building while the application was still in review at HUD. As a result, it is anticipated to open by October 2014—within 4 months of initial closing. There are prospective residents already on a waiting list for this new building. The second larger assisted and independent living building is scheduled to be open by late 2015.
Mark Tran, Director of Seniors Housing Originations for RED said, "We are very happy to have had the opportunity to work with the client on such an important project for the City of Parker. The process went very smoothly and ultimately we achieved everything that the owner had hoped with this project. We were able to structure the deal with a lower equity requirement compared to a conventional bank loan, offer a non-recourse, low-interest, 40-year loan plus the construction period, and lead the development team through a successful early start so that they could open the doors to the memory care building sooner."
Joel Faestel, Vice President of Faestal Properties, commented, "Parker is our home. Over the years, we have continued to show our commitment to smart growth in the area. The tremendous acceptance of the original building led us to the decision to expand the senior housing offerings within our community. The bankers at RED have been with us every step of the way and have demonstrated their commitment and expertise time and again."

About RED CAPITAL GROUP, LLC
Recognized for its industry expertise, innovative and comprehensive structures, and consistently high rankings, RED CAPITAL GROUP, LLC has provided over $55 billion of integrated debt and equity capital since 1990 to the seniors housing and health care, multifamily, affordable, and student housing industries through three operating companies. RED Mortgage Capital, LLC is a leading Fannie Mae DUS® and MAP- and Lean-approved FHA lender with a mortgage servicing portfolio of more than $17.8 billion. RED Capital Markets, LLC (MEMBER FINRA/SIPC) is a leader in the distribution of Fannie Mae and Ginnie Mae Project MBS, and provides structuring, underwriting, placement, and advisory services for tax-exempt and taxable housing and health care bonds. RED Capital Partners, LLC provides proprietary debt and equity solutions, and asset management in a range of forms, including subordinated gap and bridge loans. RED CAPITAL GROUP, LLC is a subsidiary of ORIX USA Corporation.
About ORIX USA Corporation
ORIX USA Corporation is a diversified financial company with approximately $6 billion of assets in sectors spanning commercial finance, venture finance, commercial real estate and public finance, as well as $25 billion of assets managed for others. Operating subsidiaries include Houlihan Lokey, RED CAPITAL GROUP and Mariner Investment Group. Headquartered in Dallas, Texas, ORIX USA and its subsidiaries have more than 1,400 employees and offices in major cities including New York, Los Angeles, London and Tokyo.
ORIX USA is a wholly owned subsidiary of ORIX Corporation, a Tokyo-based, publicly owned international financial services company with operations in 35 countries worldwide. ORIX Corporation is listed on the Tokyo (8591) and New York Stock Exchanges (IX). For more information on ORIX USA, visit http://www.orix.com.
DUS® is a registered trademark of Fannie Mae