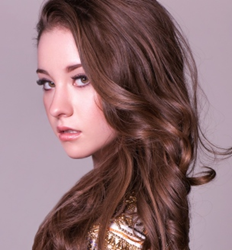 Being surrounded by so many people on fire for Christ was amazing.
Atlanta, Ga. (PRWEB) July 22, 2014
The AMTC team is planning to search three major cities for local talent at 9:00 a.m. and 1:00 p.m. on August 2. Professional and amateur performers, ages four and up, are invited to participate in the free auditions.
Started in 1982 by New York top model Millie Lewis and her daughter, Carey Lewis, AMTC exists as a launching pad for actors, models, singers, dancers and comedians. Recently, AMTC grad Keta Jo toured with UK artist Sam Smith (sings hit song, "Stay With Me"). After SHINE, Keta signed with Capitol Records and released her first EP. Her new single, "Wooden Horses," is scheduled to hit radio in August. She speaks about her week at SHINE, "The community and the whole experience was like Heaven on earth. Being surrounded by so many people on fire for Christ was amazing. It was nice to see young people and adults to going after their dreams, but also keeping their faith," Keta said.
Performers in Houston, Philadelphia and Jacksonville will be auditioning in front of AMTC audition hosts Jaco Booyens, John Montes and Jenn Gotzon, respectively. The team of industry professionals prayerfully consider each person auditioning, seeking those who have a desire to illuminate entertainment with the light of Christ. If chosen for a callback, performers will be invited to join the international SHINE Conference and Bridge Training Program.
Growing up, Jaco was a child actor in South Africa who later became a rugby star, model and a Sony A&R Rep. Today, Jaco is a worldwide speaker. He and his wife, Philipa, own After Eden Pictures where he recently directed the upcoming film, "8 Days." Jaco speaks about the role of Christian performers, "God is raising an army of actors, models, singers, dancers and entertainers: performers anointed to become positive role models, to become stars for God."
John "Jontez" Montes is a nationally-known singer. He has been a member of Kirk Franklin's multi-platinum group "God's Property" and was recently on NBC's "The Sing Off" as a member of the group, "Ten." John is a presenter, coach and scout for AMTC, and talks about his journey through entertainment. "I thank God for my training – for all the successes and trials – and I pray he continues to keep me strong in what I've been put here to do," John said.
Jenn Gotzon is an American film actress, AMTC presenter, mentor and scout. She has been in dozens of films including "Frost/Nixon," "Doonby," and "God's Country." Jenn speaks about her journey through entertainment, "What a blessing to share how God is moving through the faith-based film movement across our country and how AMTC's ministry is a part of this journey. I look forward to meeting everyone and helping anyone who is being called to this industry," Gotzon said.
Bad is bold in the entertainment industry, so good must be bolder. To sign up for an AMTC audition or to view frequently asked questions, visit http://www.amtcaudition.org. To receive regular updates about the ministry, follow AMTC on Facebook and Twitter.