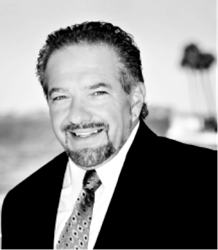 Sarasota, FL (PRWEB) July 24, 2014
The Haute Living Real Estate Network (HLRN) of HauteResidence.com is proud to recognize Daniel Matusiak as a prominent real estate professional and the network's newest partner. HLRN unites a distinguished collective of leading real estate agents and brokers, highlighting the most extravagant properties in leading markets around the globe for affluent buyers, sellers, and real estate enthusiasts.
About Haute Living Real Estate Network (HLRN):
Haute Living Real Estate Network (HLRN) of HauteResidence.com offers readers the most prominent directory of experienced realtors, brokers, and luxury listings, and HLRN has grown to be the number one source for real estate news, residential developments, celebrity real estate news and more.
Seeking an experienced interior designer? HauteResidence.com is also home to Haute Design Network (HDN), a collective of celebrated interior designers that will help you decorate your new home or stage an active listing. Access all of this information and more by visiting: http://www.hauteresidence.com.
About Daniel Matusiak:
A veteran of 31 years in real estate, Action Realty of Sarasota luxury real estate marketing strategist/broker Daniel Matusiak has carved a niche as one of the nation's most successful and respected professionals who specialize in luxury waterfront properties. He works with affluent buyers and sellers ranging from professional athletes and entertainers, to entrepreneurs and business executives.
Daniel's history of integrity accompanied by results has established him as the go-to luxury real estate source in Sarasota, Longboat Key, Lido Beach, Bird Key, Siesta Key, and Casey Key.
In 2014, Daniel's impressive list of credits and honors in the real estate industry has continued to evolve. On top of being selected to join the Haute Living Real Estate Network, he also received the Certified Luxury Home Marketing Specialist (CLHMS) designation, which illustrates knowledge, experience, and competence in the industry. He also achieved CLHMS Million Dollar Guild Status this year. Members of The Institute for Luxury Home Marketing who hold the CLHMS designation have documented performance in the top 10 percent of their markets and have successfully demonstrated their expertise in the luxury home and estate market.
Long before Daniel cultivated a reputation as one of the premiere realtors for luxury waterfront properties, the Montreal native established a thriving sales career with IBM before he was hired as a real estate consultant in 1983 for a group owned by a prominent Canadian bank, Canada Trust. This was quite the feat for a young professional still in his 20s.
It marked the beginning of a storied real estate career that spurred him to earn designation of I.C.I (Investment, Commercial & Industrial) designation with the highest mark in 1984 and become a broker in Montreal in 1987. He surged to the ranks of top producing agent in Canada in 1988 and 1989 before relocating to Sarasota and opening the charter franchise in the United States for Homelife Realty, which was the second biggest real estate company in Canada.
With more than 1,580 property sales to his credit, Daniel continues to build his reputation as the premiere luxury real estate marketing strategist for Sarasota, Longboat Key, Lido Beach, Bird Key, Siesta Key, and Casey Key. Implementing his innovative marketing system for luxury and waterfront properties that attracts high net worth buyers from around the world, Daniel is also expanding his coverage area to waterfront properties in Hillsborough County and Pinellas County in the Tampa Bay region.
Fluent in four languages (English, French, German, and Italian), Daniel believes in honest communication and integrity. As part of his client services, Daniel is a full-service real estate resource with an expansive network of industry-related service professionals whose levels of customer care parallel his own.
"I have established relationships with everyone from housecleaners to golf pros," Daniel says. "Whether it's a mechanical issue, lifestyle related, a legal matter, or pertains directly to real estate, chances are I have a connection that will benefit my client's needs."
Many of Daniel's customers have worked with him before, and that is his goal—to establish long-term relationships.
"I look people in the eyes when I shake their hands," he said. "That's how true relationships are built."
To learn more, visit Daniel Matusiak's Haute Residence profile.