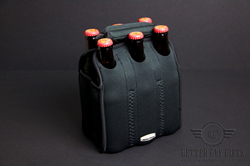 Denver, CO (PRWEB) July 23, 2014
Summer is here and with so many things to do outside, having the right equipment on hand is paramount. Keep smiling all summer long with a little help from Better Guy Gifts.
This year be prepared for fun, entertainment, and adventures. Better Guy Gifts has everything needed to enjoy tailgating, grilling, outdoor activities, and – of course – adult libations.
Get in the game with items from the tailgating collection. Including the PTX Backpack Cooler, a Neoprene 6-pack holder, a Waterproof Fleece-Lined Blanket and more. Managing and enjoying an active lifestyle has never been easier!
Love whiskey, wine, beer, and martinis? Who doesn't, right? Everything to enjoy cool summer beverages is available from the infamous Red Cup reusable wine cup, beer cup and shooter to the Wine Trek insulated travel wine chiller. Cheers!
Summer. Grilling. These two are made for each other and with Better Guy Gifts the pair couldn't be better. Ever try pizza on the grill? No? Why not? How about reusable non-stick Skewers full of meats, seafood, and vegetables? The folding rosewood spatula, tongs and fork make grilling a snap.
Visit http://www.betterguygifts.com now to get everything you need to be ready for summer. Feeling generous? Why not create an amazing gift package for that father, son, neighbor or favorite friend? Look to Better Guy Gifts to guide the way to the perfect gift collection. There is definitely something for any summer occasion.
Stop giving gifts guys don't want. Send him something better.