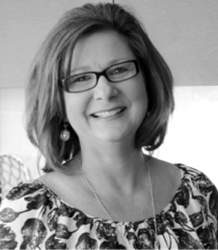 (PRWEB) July 25, 2014
The Haute Design Network welcomes Susan Rocco of The Kitchenworks as its newest partner. Susan Rocco is known for creating the latest and best in kitchen design and will serve as the network's exclusive member for Harbor Beach, Florida.
Susan Rocco's professionalism, years of experience, willingness to meet the needs of clients, and ability to flawlessly finish projects set the precedent for other interior designers in the field.
About Haute Design Network
Haute Design Network selects interior designers that have demonstrated a high level of expertise, professionalism, and accomplishment in their field. This elite circle of leading interior designers is encouraged to expose readers to several elements from past and current design trends as they provide a glimpse into future innovations, while offering both inspiration and exceptional resources for those seeking experienced luxury interior designers and sophisticated interior design firms.
Susan Rocco is featured on Haute Design Network's comprehensive website as a distinguished member alongside other leading interior designers from across the country. Network members have the exclusive opportunity to interact with viewers by utilizing the Haute Design Network platform via customized blog posts and unique design features. Visit the Haute Design Network at http://www.hauteresidence.com/design.
About Susan Rocco of The Kitchenworks
Licensed interior designer Susan Rocco founded The Kitchenworks in 1989 after searching unsuccessfully for a quality, customer service-oriented kitchen design company to remodel her own Fort Lauderdale home. She realized there was a need for excellent design work, quality products, and designers who could not only create elegantly functional and aesthetically pleasing kitchens, but also who truly cared about their clients' goals, personal tastes, and budget parameters. For the past 26 years, Susan Rocco and The Kitchenworks have done a superlative job of meeting that need!
The Kitchenworks' 2,700-square-foot showroom on Sunrise Boulevard in Fort Lauderdale—comprised of vignettes featuring the latest and best in kitchen designs and products—provides clients with inspiration and enthusiasm. It is a must-see for those thinking about transforming their own kitchens into a place that evokes a new passion for cooking and entertaining! The Kitchenworks, also a source of state-of-the-art appliances, is a regional winner of the Sub-Zero Wolf Design Competition, and has been a member of the National Kitchen and Bath Association for over 20 years. They currently have projects underway in Gulfstream, East Fort Lauderdale, and Emerald Hills and have served clients from all over South Florida, other regions of the U.S. and the Caribbean. You can visit The Kitchenworks online at TheKitchenworks.com or their showroom located at 1808 East Sunrise Blvd by calling 954-764-1482 for an appointment. Susan and her design team look forward to meeting you!
For more information about Susan Rocco, visit her Haute Residence profile.