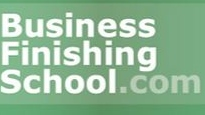 Once foundational skills are set and practiced, then you can successfully orchestrate all of your business tasks and objectives.
Dallas, TX (PRWEB) July 22, 2014
Entrepreneurs know that they are in business, but ironically, they spend almost no time in serious business training. One of the most leverageable activities that an entrepreneur can engage in is the effective acquisition of business skills. For this reason, Business Finishing School is launching another Business Mastery-Intensive Bootcamp this September. During this weekend event, entrepreneurs are taught foundational principles that can immediately be implemented into any business.
Office procedures, marketing and software implementations are not foundational. These activities sit on top of the foundational principles of business. Foundational business principles are structured around ideas of values-based decision making, management by objectives, business strategy implementation, and the like. These, and other principles, create a foundation for the business for which all policies, procedures and activities sit on top.
"Once your foundational skills are set and practiced, then you can successfully orchestrate all of the business tasks and objectives that sit up top, such as launching a marketing campaign or hiring the perfect long-term employee," says Rick Sapio, Presenter and Co-Founder of the Business Mastery-Intensive Bootcamp.
"Let's dig a little deeper into one of the business principles that can be transformative to you. Values based decision making is based upon when all decisions in your business, from whom you hire to what you sell, are made from the same common set of long-term enforced values. This allows you to substantially increase the viability of your business while eliminating the vast majority of business debilitating mistakes," states Ashleigh Mooney, Executive Director of Business Finishing School.
So, can entrepreneurship be saved? Business Finishing School says yes and believes that entrepreneurs and businesses can thrive by building a foundation of strong business principles, along with making business education and training an important part of their overall education.
ABOUT Business Finishing School, LLC
Business Finishing School is a blueprint that efficient, successful companies follow to maximize results. This "just add water program" is designed for business leaders, entrepreneurs, executives and staff to identify the road blocks in business that are preventing them from moving forward and allows them to wake up to their full business potential. The Business Mastery-Intensive Bootcamp sessions are open to non-members and the general public.