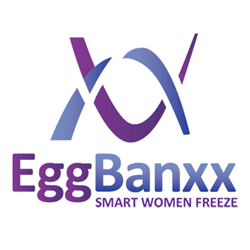 New York, NY (PRWEB) July 22, 2014
New York-area women are invited to EggBanxx: New York, a local event designed to raise awareness about women's reproductive health and how easy, affordable and stress-free egg freezing can be at The NoMad Hotel, 1170 Broadway, New York, NY, Tuesday evening, August 12th, from 6:30-8:30pm. Attendees will have access to top, local fertility doctors, empowering information, along with cocktails and light bites.
"Those considering or curious about egg freezing often regret waiting to make the decision. Let us help get your questions answered and introduce you to local specialists in the field who can help preserve your fertility. With physician experts at hand, EggBanxx: New York will answer all your questions in a relaxed, comfortable setting," said Jay Palumbo, the Director of Patient Care at Fertility Authority.
EggBanxx, part of the nationally recognized Fertility Authority website family, is the industry's first national network of elite fertility doctors specializing in egg freezing using vitrification. EggBanxx makes egg freezing convenient for women who are holding off having children while furthering their education or career, or waiting to meet the right partner.
EggBanxx is focused on making elective egg freezing easy, affordable, and stress-free:
Easy – The EggBanxx toll-free number, 855-552-2699, connects prospective patients to our national network of care advocates who can answer any questions, provide cost information, procedure details or recommend an EggBanxx physician for a consultation.
Affordable – EggBanxx works with clinics to reduce procedure cost to the patient on a single or multi- egg freezing cycle. Interested patients can apply for financing through one of its loan partners to allow for convenient monthly payments.
Stress-Free – EggBanxx provides patients ease of mind with a flat cost-per-cycle, instant savings, and assistance with securing preferred appointment times at a clinic within the EggBanxx network.
"One in three couples ages 35 years or older struggles with infertility. I started trying to conceive when I was 35 years old and ended up needing fertility treatment. That's why I'm so excited to see such an overwhelming interest from women in their early to mid-thirties freezing their eggs. It's an empowering option I wish I had that literally presses the snooze button on your biological clock," Palumbo adds.
About Fertility Authority
EggBanxx is part of the FertilityAuthority family of websites including FertilityAuthority.com, FertileThoughts.com, IVFAdvantage.com, EggFreezingCosts.com, EggBanxx.com, GenderSelectionAuthority.com. With more than 1 million visitors monthly, FertilityAuthority is the world's largest online destination for finding and managing fertility issues. FertilityAuthority's marketing platform enables patients to connect with doctors in a reliable and convenient way while simplifying the search for trusted fertility doctors or fertility clinics. Through its patient matching platform, tools and comprehensive, interactive resources, FertilityAuthority assists patients in making more educated decisions when establishing the important connection between patients and the physicians who can assist them in their family-building efforts.
For more information, please visit https://www.eggbanxx.com/event-eggbanxx-new-york, call 855-552-2699 or email events(at)eggbanxx(dot)com.
###
Interviews available.