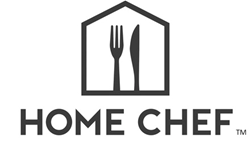 Chicago, IL (PRWEB) July 22, 2014
Home Chef, a transformative new ingredient and recipe delivery service, today announced a new round of seed funding from Guild Capital. Following a successful launch last month, the funding announcement is additional evidence of Home Chef's rapid growth.
Fueled by skyrocketing demand, the global market for online grocery is predicted to reach $100 billion by 2018. Home Chef has capitalized on this booming industry by crossing it with meal development, creating a new category: "Grocery 2.0." In providing locally sourced ingredients with personalized recipes, instructions, and tips, Home Chef provides consumers with everything they need to enjoy an at-home cooking experience that caters to personal needs, is cost-effective and, ultimately, fun.
Born in Chicago, Home Chef sources recipes and ingredients from top local experts and suppliers to develop meal offerings that meet a premium quality standard. Contrasted against similar services with fixed menus and limited configurations, Home Chef provides its customers with custom-crafted weekly menus based on dietary restrictions and personal preferences, while also providing the ability to configure an order as desired.
"Home Chef is uniquely positioned to disrupt online grocery, and this new round of seed funding gives us added support as we continue on our growth path," said Bryon Finke, Co-Founder and Chief Product Officer at Home Chef. "It is a vote of confidence that our product is creating tangible economic value for customers through convenience, chef curation, and ingredient sourcing efficiencies."
As a flexible subscription-based service, customers receive one box per week with all necessary ingredients, recipes, and instructions to cook restaurant-quality meals in the comfort of home. Home Chef saves customers time and money by providing perfectly proportioned ingredients and visual step-by-step recipe instructions in each meal package, allowing for the easy creation of delicious dishes for even the most amateur home chef.
The technology powering Home Chef is unique, pairing efficient supply chain practices and an easy-to-use consumer interface. This solution enables higher value and lower prices when compared to traditional grocers and similar services.
Home Chef's custom menus and free delivery of high-quality, locally-sourced ingredients reaches customers in over 60 percent of the U.S., including all of the Midwest and a majority of the Southeast and East Coast. Weekly subscriptions are flexible and affordable, and can be conveniently managed via a personal dashboard.
For more information or to sign up, please visit http://www.HomeChef.com.
About Home Chef:
Home Chef aims to simplify the process of cooking fresh meals at home. As a flexible subscription service, Home Chef provides free delivery of recipes developed by experts and all of the pre-portioned, high quality, fresh ingredients needed to cook them. Each menu is flexible and curated according to personal dietary restrictions and preferences, bringing a new level of customization to ingredient and recipe delivery. With creative and easy-to-make recipes, Home Chef saves customers time and money, allowing for a unique and delicious culinary experience in the comfort and convenience of home. To sign up for a subscription or learn more, visit http://www.homechef.com.