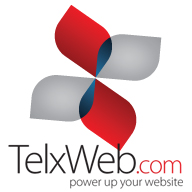 Miami, FL (PRWEB) July 23, 2014
Ecommerce is a brilliant solution for any small business that would have trouble finding an audience offline. It is possible for businesses such as these to be very successful in the online area; especially if they are the only provider of a specific product or service. Telx Web, a leader among website design companies in Miami, is now offering companies Ecommerce solutions to help create an online portal to increase sales and revenue.
With Ecommerce, even the act of putting a company online with information about products and the company is an opportunity to raise awareness about the company. Being in charge of a website/web-shop provides a greater level of control over the way the company is portrayed.
More production can be outsourced. The Internet reduces the high costs associated with finding buyers and sellers by making the search and evaluation process easier and faster. Manufacturers can reach more customers at a lower cost, which enables sales that otherwise could not have occurred.
Ecommerce removes a lot of the problems that small businesses have always been faced with, those relating to time and distance. With an online option, the Internet makes it possible for customers to "visit" the business, learn more, and purchase goods at any time of the day or night and from anywhere in the world.
An Ecommerce store brings company and customer together. A website enables customers to find a company and its products just by using a search engine. Not only that, but Ecommerce also enables the company to gather data about customers by tracking their website shopping patterns and voluntary personal disclosures to refine product offerings and marketing.
Online transactions are now an everyday part of many small businesses. A business that does not have a website from which to sell their goods and services is lacking in competition completely. To further optimize the chance that the business will be ranked first on a search engine's list, Telx Web can also use search engine optimization (SEO) tactics.
About Telx Web:
For over 10 years, small companies and big corporations alike have relied on Telx Web, a Miami web design company, for high-end business websites and intelligently constructed marketing strategies. Companies of all sizes choose Telx Web for their expertise in designing the right website style which best fits each business image. Telx Web is also Miami's premier search engine optimization (SEO) company helping businesses reach the top of the world's most popular search engines such as Google and Bing. Based on their success in helping clients increase their exposure online, Telx Web has firmly established a reputation Miami's preferred SEO company choice in attracting more consumers to their client's websites. As the Miami SEO expert company; Telx Web's approach to marketing has increased their client's exposure online which, in turn, raised their bottom line. One major component which separates Telx Web from other website design Miami companies is their diverse staff of multi-talented, out-of-the-box designers working in conjunction with strategic, process-oriented strategists. Together, both types of thinkers create designs and strategies which better businesses and increase profits.
For more information on Telx Web services, please call 1-800-7070.WEB (932) or visit http://telxweb.com/.
Telx Web is located at:
17401 NW 2nd AVE STE # 4
Miami Gardens FL 33169