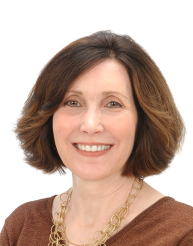 She is amongst LinkedIn's top 40 Influencers, with nearly 400,000 followers.
Toronto, ON (PRWEB) July 21, 2014
Kilberry Leadership Advisors is pleased to announce that Industrial & Organizational Psychologist and popular writer, Marla Gottschalk, Ph.D., has joined the firm as Director of Thought Leadership.
As a recognized expert and thought leader, Dr. Gottschalk writes extensively on workplace success strategies and organizational change. She is amongst LinkedIn's top 40 Influencers, with nearly 400,000 followers, and is regularly quoted in major media outlets, including The Wall Street Journal, Time, and CBS Money Watch.
"I am thrilled that Marla has come on board," says Dr. Richard Davis, President/CEO of Kilberry. "I have been a big fan of her writing for some time, and look forward to her bringing her formidable talents to the firm. This is an important step for Kilberry as we continue on our path to raise the game for executive-level leadership assessment and development."
Beyond her popular writing, Dr. Gottschalk is an experienced consultant. She has worked with a variety of organizations representing the automotive, hotel, computer, non-profit and airline industries. She has held project roles focusing upon attitude assessment, performance management, customer opinions and organizational development.
Dr. Gottschalk received a Doctorate in Industrial/Organizational Psychology from Wayne State University, with a minor in Multivariate Statistics. She has also earned a B.S. in Psychology from Michigan State University.
ABOUT KILBERRY LEADERSHIP ADVISORS
Kilberry is a firm of management psychologists that provide executive assessment and development services to Investors, CEO's, and Key Corporate Leaders. Using psychological insight and business experience, we help companies create value by choosing the right executives, backing the best management teams, developing extraordinary leadership, navigating through periods of leadership transition, and identifying hidden intangible assets.
Kilberry has offices in New York and Toronto, from which the firm serves clients throughout the globe and in a wide range of industries. For more information, please visit us at http://www.kilberrygroup.com.