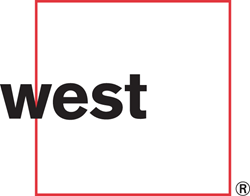 Chicago, Illinois (PRWEB) July 22, 2014
West IP Communications, a subsidiary of West Corporation and a leading provider of cloud-based communication applications and services, today announced the full integration between Microsoft® Lync™, VoiceMaxx and MaxxConnect within its unified communications offerings.
The integration of Lync Server with VoiceMaxx and MaxxConnect gives customers the ability to view phone status information such as "Do not disturb" or "On a VoiceMaxx call" as Lync client presence status. In addition, the combination of tools enables mobility with the ability to configure simultaneous ring settings. Not only can the Lync client receive a synchronized ring when a VoiceMaxx call is received, it can also be set to simultaneously ring a mobile phone.
"While Lync, VoiceMaxx and MaxxConnect are all valuable collaboration tools on their own, this integration gives users increased functionality that will ultimately lead to a more efficient workplace," said Randy McGraw, Senior Vice President of Technology and Operational Services, West IP Communications. "West IP is always looking for ways to improve our solutions and this is a great example of how our team can pair technology to create innovative new unified communication experiences."
The new integration features are available immediately to users of West IP Communications' services.
West IP Communications has designed its services from the ground up to work with complex networking environments. Its strategy is founded on applying best-in-breed technologies for its clients, offering operations and service excellence and delivering world-class client support around the globe. As a Microsoft Gold Partner for Unified Communications, West IP Communications is among only one percent of Microsoft partners worldwide that have attained this distinction.
About West IP Communications
West IP Communications is a leading provider of cloud-based communication applications and services – including MPLS-based application network management, hosted voice, unified threat management, advanced contact center solutions, unified messaging, collaboration tools and professional services – all delivered as a unified suite of cloud-based applications. West IP Communications' scalable, on-demand applications and services can be integrated with a client´s existing network and telecommunications infrastructure, operational processes, and employee activities, enabling a client to migrate to unified IP communications as its business requirements dictate. For more information, visit http://www.westipc.com or call 1-800-773-3037.