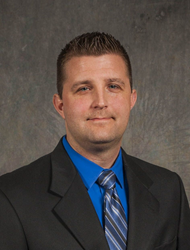 Chicago, IL (PRWEB) July 21, 2014
RE/MAX Professionals is opening the doors of its new Burr Ridge office to the public for a special open house event from 11 a.m. to 3 p.m. on July 26.
"It's an opportunity to meet our new neighbors and introduce ourselves and our capabilities to them," said Ed Lukasik, Jr., broker/owner of RE/MAX Professionals. "We are delighted to be part of the Burr Ridge community."
The open house will feature prize drawings, a bounce house to keep the kids entertained, food and drink for all, and an opportunity for visitors to take guided tours through the newly renovated office and learn about the latest trends in real estate.
RE/MAX brokers will be on hand to provide free, no-obligation market analyses of residential properties, and representatives of Command Capital Mortgage, a sponsor of the event, will provide complimentary mortgage pre-approvals and credit checks. Command Capital Mortgage, NMLS#277480, is an Illinois residential mortgage licensee and an equal housing opportunity lender.
The new RE/MAX Professionals office at 90 Burr Ridge Parkway represents an important expansion for the Bolingbrook-based brokerage, according to Lukasik.
"Though the distance between Bolingbrook and Burr Ridge is relatively short, the two markets are quite distinct, with Bolingbrook offering a broader spectrum of moderately priced homes, while the Burr Ridge-Hinsdale market is renowned for its strong luxury home segment," he said. "By broadening the types of markets we serve, we expect this expansion will give us greater stability over the long haul, as well as enhanced opportunities for future growth."
For additional information about the open house, contact RE/MAX Professionals at 630-759-2850.
RE/MAX has been the leader in the northern Illinois real estate market since 1989. The RE/MAX Northern Illinois network, with headquarters in Elgin, Ill., consists of 2,000 sales associates and 100 individually owned and operated RE/MAX offices that provide a full range of residential and commercial brokerage services. Its mobile real estate app and http://www.illinoisproperty.com provide comprehensive information about residential and commercial property for sale in the region. The northern Illinois network is part of RE/MAX, LLC, a global real estate organization with 90,000+ sales associates in 90+ nations.