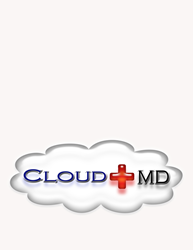 Nevada (PRWEB) July 22, 2014
Cloud+MD Office 2.0 is a "Cloud Based", fully integrated and interoperable suite of medical software and services, designed by experienced healthcare analysts and programmers for healthcare providers, that produces "Actionable Information" to help Independent Physician Practices, New Care Delivery Models (ACO), Healthcare Systems and Billing Services optimize a wide range of business processes resulting in Increased Profits, Higher Quality, Greater Efficiency, Noticeable Cost Reductions and Better Patient Care.
The Meaningful Use Stage 2 final rules define a common dataset for all summary of care records, including an impressive array of structured and coded data to be formatted uniformly and sent securely during transitions of care.
Certified features include Cloud Platform with e-Caching, Single Database EMR/PM, Real Time Eligibility Check, Voice Command Navigation, SOAP note entry by Voice Recognition, Template Wizard, Handwriting Recognition, Document Management, 24/7 e-Learning, Meaningful Use Report Tool for Incentive Payments, No Breach Potential (all data is encrypted either at rest or in transit), ONC-ATCB, NO AD certified EMR.
Mr. Michael DeLaGarza, CEO of Cloud-MDs stated, "Cloud+MD Office 2.0 is our premier PM/EMR solution and represents a significant step forward in available solutions. It's easy and simple to use, yet offers significant power in leveraging technology to improve profitability, efficiency and patient care in the ambulatory setting while still addressing the every evolving governmental and insurance compliance requirements that face medical businesses today and in the future ."
For further information about Cloud Medical Doctor Software Corporation go to http://www.cloud-mds.com or contact Mr. DeLaGarza at mdlg(at)cloud-mds(dot)com.