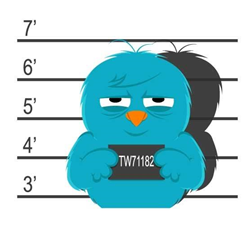 Austin, TX (PRWEB) July 23, 2014
At the last ProductCamp Austin, Craig Andrews' presentation on social media not only got on the schedule, but packed the house. Since ProductCamp Austin is an un-conference, where proposed sessions are voted on by participants and only the most popular sessions get on the event schedule, Andrews considered this a success in its own right. But he was particularly pleased when 100% of his audience stayed until the end and a long line formed to ask questions afterward.
What was the draw? Andrews was saying something about social media rarely heard in the industry: that the data, not feelings or buzzwords, should dictate how a company uses social media in its marketing mix.
"Part of what makes Austin a great place to do business are things like ProductCamp," said Andrews. "It's like the open source of conferences. It's a free forum where experts in their fields come together for the betterment of the industry in Austin."
Andrews' Austin-based internet marketing agency allies4me has received several calls and referrals based on his talk at the last ProductCamp, and has begun working with new, high-profile clients in the city who are attracted to his data-focused approach.
At the upcoming ProductCamp Austin 13 on August 2, Andrews will again be talking about social media's place in the marketing mix, citing new data and information he's gathered since the last one. Some highlights from his proposed session include:

Why social media is popular and why people are investing in it
How self-proclaimed social media experts are controlling the perception in the industry
Hard data that blows holes in some of the perceptions of social media
How marketers can make informed decisions and investments in social media proportionate to the number of customers it delivers
Andrews' agency allies4me recently became a Gold Sponsor of ProductCamp Austin. "I've been attending ProductCamp for 5 years and have found it really enriching," Andrews said. "I wanted to find a way to give back to the community, and sponsoring the event just made sense."
Andrews brings extensive scientific and marketing expertise to allies4me. Over the last 25 years his experience has spanned search engine optimization, internet marketing software, biomedical and semiconductors. Andrews is backed by a team of marketing allies who support start-ups to Fortune 500 companies.
For additional information about Andrews' approach to social media, visit http://www.allies4me.com.