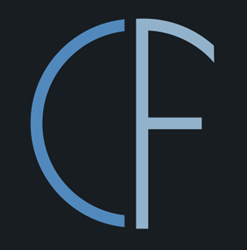 Our community is a better place because of Connect First, and we are honored by their partnership with us!
Boulder, Colo. (PRWEB) July 22, 2014
Connect First teamed up with Flatirons Habitat for Humanity on Friday to help build three houses in northern Boulder. Roughly half of the company took the day off from work to help Flatirons Habitat build homes.
"Helping Habitat build houses was one of the biggest highlights of the entire year for us as a company," said Dan Candee, Connect First COO. "Working with Habitat is something that is so much bigger than business, and I speak on behalf of everyone in Connect First when I say that we are incredibly grateful for the opportunity to help out an organization that does such great things for the Front Range community."
The Connect First team worked predominately on the infrastructure of the homes, cutting out and hanging drywall. The homes are expected to be completed by the end of August.
"Flatirons Habitat for Humanity counts our new partnership with Connect First among our most valuable assets," said Catherine Ballance, Director of Development for Flatirons Habitat. "The financial investment of Connect First in our vital work of serving hardworking families with the stability of safe, decent and affordable homeownership is outstanding. The investment of the employees in giving their time to volunteer on our construction site is priceless. Their hard work and the positive, can-do spirit the team brings, make it clear to us why they have been named as a 2014 Colorado Companies to Watch. Our community is a better place because of Connect First, and we are honored by their partnership with us!"
For more information on Connect First's charitable participation, please visit the Connect First Foundation
About Flatirons Habitat for Humanity: For over 20 years, Flatirons Habitat for Humanity has served the Boulder Valley school district and the City and County of Broomfield. This Habitat affiliate is part of a global, nonprofit housing organization operated on Christian principles that seeks to put God's love into action by building homes, communities and hope. Flatirons Habitat for Humanity is dedicated to eliminating substandard housing locally and worldwide through constructing, rehabilitating and preserving homes; by advocating for fair and just housing policies; and by providing training and access to resources to help families improve their shelter conditions. Habitat for Humanity was founded on the conviction that every man, woman and child should have a simple, durable place to live in dignity and safety, and that decent shelter in decent communities should be a matter of conscience and action for all. For more information, visit http://www.flatironshabitat.org.
About Connect First: Connect First is an award-winning SaaS telecommunications and cloud contact center software provider that focuses on customer satisfaction and elegant hosted solutions. Connect First offers a robust platform, designed and supported by a team of highly experienced engineers, designers and business analysts, and backed with personalized in-house customer care. Solutions include Cloud Routing, Inbound ACD, Outbound Dialing, Call Tracking, Interactive Voice Response (IVR), Voice Broadcast, Disaster Recovery, Predictive Dialer, Real-Time Telemetry, CDR Reporting, Live Agent Chat and more. Through a consultative approach with each customer interaction, Connect First builds customized solutions to meet the needs of a discerning customer base. Visit http://www.connectfirst.com for more information or a free consultation with a contact center solutions expert.