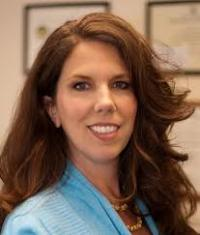 "If I could travel back in time to my entry into the integrative and functional medicine field, and be offered a choice of degree programs, I would choose Saybrook University's MS degree in Integrative and Functional Nutrition, in a heartbeat!"
(PRWEB) July 22, 2014
Mary Beth Augustine, RDN, CDN, has served as the Senior Integrative Nutritionist for Mount Sinai Beth Israel in New York, and an Integrative Medicine Nutritionist at Sloan Kettering – making her one of America's leading practitioners in food and nutrition.
Now she's using that expertise to support the next generation of dietitians and nutritionists, who will be using techniques and tools she wishes she'd had access to when she'd started her career.
Augustine has been tapped by Saybrook University's School of Mind-Body Medicine to direct its new MS program in Integrative and Functional Nutrition.
"For the past 10 years I have received daily requests from students, interns, physicians, and allied health occupations – all wanting to learn more about evidence-based integrative and functional nutrition," she said. "Now, finally, I can steer them to an academically rigorous graduate degree program in Integrative and Functional Nutrition at Saybrook University."
The MS in Integrative and Functional Nutrition is intended for dietitians, nutritionists, and other healthcare professionals. It offers them a set of evidence-based, person-centered, skills around food and nutrition to enhance their practices and help them offer patients a wider range of effective treatment options. In particular, the MS focuses on systems biology, biochemical individuality, and the role of lifestyle and environmental factors, along with the techniques of patient centered care.
The program is designed for working professionals to earn their degree while remaining at work. Most coursework is conducted online, but regular in-person conferences and intensives form a vital connection between professors and students.
"If I could travel back in time to my entry into the integrative and functional medicine field, and be offered a choice of degree programs, I would choose Saybrook University's MS degree in Integrative and Functional Nutrition, in a heartbeat!" Augustine said.
Augustine was recipient of the 2012 Excellence in Practice Award from the Academy of Nutrition and Dietetics (the 'Academy') Dietitians in Integrative and Functional Medicine Dietetics Practice Group (DIFM DPG), serves as Chair 2014-2015 for the DIFM DPG, and is a content developer for the Academy Center for Professional Development online Certificate of Training Program in Integrative and Functional Medicine (expected launch Spring 2015).
Her publications include The Detox Prescription, she was a contributing author to Integrative Medicine Principles for Practice, The Complete Guide to Primary Care, and has articles in the peer-reviewed journals Integrative Cancer Therapies and Topics in Clinical Nutrition.
Saybrook's MS program in Integrative and Functional Nutrition is now accepting applications or its inaugural class in January, 2015. For more information, visit http://www.saybrook.edu/academic-affairs/areas/mbm/ms-nutrition
Saybrook University was founded in 1971 to advance the humanistic research and practice begun by a group of prominent scholars and psychologists, including Abraham Maslow, Rollo May, and Carl Rogers.
One of the first American universities to offer graduate education at a distance for working professionals, Saybrook offers graduate level courses that combine online education with in-person classes, intensive seminars, and conferences. A regionally-accredited nonprofit university that works to inspire transformative change in its students, Saybrook is composed of four schools: the School of Organizational Leadership and Transformation, the School of Mind-Body Medicine, the School of Clinical Psychology, and the School of Psychology and Interdisciplinary Inquiry. Saybrook is accredited by the Western Association of Schools and Colleges (WASC).