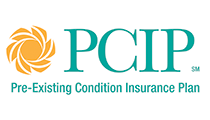 A true understanding of a policy value require full reading of all exclusions, definitions, limitations of pre-existing coverage.
Orlando, FL (PRWEB) July 25, 2014
India Network Foundation has been helping thousands of Asian Indian families in the United States with visitor health insurance for more than two decades. During that time, the Foundation's plans progressively covered more and more of the typical problems often denied by almost all other insurance companies in the world. In the last five years, India Network Foundation has sponsored plans that include coverage for pre-existing health conditions, accidental death benefits, repatriation benefits, and medical evacuation benefits as a part of their health insurance coverage. However, there are many visitors that choose a wrong policy, often attracted by low premiums and attractive TV advertising and realize the problem when they had a claim.
Health insurance is a complex subject and visitor health insurance plans are much more complex, as each company is free to create their own exclusion list. Many agents that market through internet web sites do not understand the exclusions of each plan themselves, and therefore cannot explain these exclusions to the customer clearly. For example, Internal Medical Group plans such as Patriot America (Platinum) offered on many web sites excludes coverage for urinary tract infections (UTI), while Atlas America Plans do not cover chiropractor or skin diseases among others. There is no advantage for consumers to purchase plans that offer millions of dollars of coverage with exclusions that would make it impossible to receive even one tenth of those amounts.
The pre-existing condition coverage offered under these two plans is much higher than India Network Plans but the definition of pre-existing coverage is so conditioned by words like 'Acute Onset' and 'Sudden Recurrence' that makes it very difficult for anyone to claim the benefits. India Network health insurance plans are realistic, consumer-oriented plans and the policy language is geared towards paying the claims concept than avoiding them.
A recent analysis of claims data predominantly demonstrated that the insurance plans with pre-existing conditions have been extensively helping visiting parents. In the United States, heart disease was noted on 68% of diabetes related death certificates among citizens 65 years or older. Diabetes is the leading cause of kidney failures in 44 percent of all new cases. On top of all, about 60 to 70 percent of people with diabetes have some form nervous system damage (http://www.cdc.gov/diabetes/pubs/pdf/ndfs_2011.pdf).
It is estimated that 87 million people in India are likely to be suffering from diabetes and its related complications. Diabetes associated medical conditions are among the leading causes of death in India. As of 2010, about 56% of all diabetes patients were aged 50 and over (Central Bureau of Health Intelligence, India). This is still an under estimate due to inconsistent medical record-keeping and a lack of early diagnosis. Diabetes and high blood pressure, also known as hypertension, seem to be among the major medical problems faced by majority of 50 years or older population from Urban India.
Dr. KV Rao, Founder President of India Network Foundation advises everyone looking for visitor health insurance to pay attention to coverage details rather than premium dollars. Then only you will have full appreciation and satisfaction of your health insurance coverage for visitors and the realize the value of India Network decadal experience in helping the Asian Indian community in the US.
About India Network Foundation, USA
India Network Foundation, established as a US non-profit organization, has been helping the Asian Indian community in North America with programs and grants to academics from India for more than two decades. India Network Foundation sponsors visitor health insurance to students, temporary workers (H1 visa holders) and their families.
About India Network Health Insurance
India Network Services administers visitor health insurance to visiting parents, transient residents, tourists, students, temporary workers and their families. Cashless Visitor health insurance plans are offered for all age groups with network-based comprehensive coverage and with pre-existing condition coverage.
For more information visit http://www.kvrao.org.