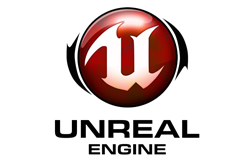 I spent the first half of my professional career making games, and I know the amount of work that goes into localizing. The tools we provide aim to cut most of that tedious work out
San Francisco, California (PRWEB) July 22, 2014
At Casual Connect conference in San Francisco, Transfluent today announced a brand new localization toolset for Unreal Engine, a game engine developed by Epic Games, famed for powering many of the world's best selling console games. The Transfluent toolset for Unreal Engine gives game developers the power to easily localize games to virtually any language using Transfluent's army of over 50,000 professional translators.
"I spent the first half of my professional career making games, and I know the amount of work that goes into localizing. The tools we provide aim to cut most of that tedious work out, so that the developers can reach the global market and still keep their focus on what they do best - making great games," says Transfluent founder and CEO, Mr. Jani Penttinen, a game industry veteran himself. "In creating the toolset, we partnered with a former Epic programmer to make sure the toolset meets the highest quality standards."
Penttinen is scheduled to give a lecture at Casual Connect on July 22 at 3pm PST, titled "From Localizing to Monetizing: Top 10 Tips on Conquering the Global Market", where he will be discussing the easiest ways to multiply game earnings by going global.
Transfluent is the leading language translation service provider for the game development industry, and they are making game developers' lives easier by offering easy and quick solutions for their localization needs.
Transfluent is showcasing their translation solutions at Casual Connect San Francisco, being held at the Hilton San Francisco Union Square from July 22 through July 24. Transfluent's booth, #628, is located in the Yosemite Ballroom on the 2nd floor.
About Transfluent
Transfluent (http://www.transfluent.com) provides professional language translation for social media, customer service, and apps. Transfluent is the only translation provider that directly integrates with the leading app, marketing and social media marketing platforms, including Unity, Unreal Engine, Facebook, Twitter and Zendesk. Transfluent's customers include some of the world's top game developers, top-ranking celebrities and athletes, famous universities, and a whole range of leading companies aiming for global markets.