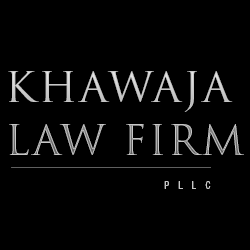 (PRWEB) July 22, 2014
For the fourth consecutive year, Sugar Land Criminal Defense Attorney Ibrahim E. Khawaja from Khawaja Law Firm, PLLC has been named as one of Houston's "Top Lawyers" by H Texas Magazine. As a legal professional who has been given this honor from 2011 through 2014, Attorney Khawaja has consistently proven himself as a leading attorney within the local legal community. As part of H Texas Magazine's showcasing of its "Top Lawyers" for the year of 2014, the publication ran a profile on the Sugar Land attorney on its website.
The H Texas Magazine profile described Attorney Khawaja legal background, his passion for litigation and his mission of helping defendants protect their futures. As is mentioned in the magazine, Mr. Khawaja brings an "invaluable insider's perspective" to his clients' cases since he has years of experience working as a prosecutor in Harris County, Texas. He was so effective as a prosecutor that he rose to the ranks of a "Chief Prosecutor" before opening his own criminal defense practice. The lawyer is quoted discussing the importance of securing a local, experienced criminal defense lawyer who can fight for the defendant when that individual is up going up against state or federal prosecutors who have extensive resources behind them. Attorney Khawaja also shared that he loves what he does and that he it is his goal to help his clients stay out of jail so they can go back to work and continue on with their lives.
Attorney Khawaja earned law degree from University of Houston Law Center in 2004, and he received his bachelor's degree in liberal arts with magna cum laude honors from the University of St. Thomas in 2000. In 2012, the lawyer received the Avvo Clients' Choice Award in the practice area of criminal defense. He also has a 9.7 Superb Avvo rating. Mr. Khawaja is bilingual, as he speaks both English and Arabic.
Khawaja Law Firm provides criminal defense services throughout all of Harris County, Fort Bend County and the greater Houston area in Texas. The law firm offers a full range of criminal defense services, as it represents individuals who are charged with various types of crimes. Attorney Khawaja has garnered a strong reputation throughout his law career, and he has given excellent ratings from previous clients. Khawaja Law Firm offers free case evaluations. For additional information about the law firm, visit http://www.khawajalaw.com.