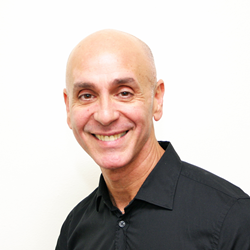 I put most of my efforts, right here on the street where I live, 3 boulevards up and 3 boulevards down.
Los Angeles, CA (PRWEB) July 22, 2014
Into the Heart of Addiction writer, Martha Lockie, sat down with Manny Rodriguez to discover all the ways he helps the men of Hollywood detox from drugs and alcohol at La Fuente Hollywood Treatments Center.
Addiction is nobody's fault and everybody's problem. This is one of Manny's favorite slogans. "Everyone on this planet is affected by addiction…it spills over into everything and the community has to deal with it. Manny understands this because he was once an addict himself. Now he is on the other side and is making huge strides in the recovery world and Hollywood.
La Fuente Hollywood Treatment Center has just received their CARF accreditations (Commission on Accreditation of Rehabilitation Facilities). CARF is an independent nonprofit accreditor of health and human services for behavioral health (opioid treatments), medical rehabilitation and more. CARF accreditation is highly sought after and enhances the quality of primary care in the recovery of addiction.
To read the entire article, click here.
Into the Heart of Addiction http://newlifehouse.com/into-the-heart-of-addiction/ is New Life House recovery community's resource for parents and families of substance abusing youth. Writers are recovered addicts and alcoholics, their parents and professionals, who supply the public with an in depth look at the reality of substance abuse and the family system. New Life House believes that change and recovery occur as a result of living in a peer-centered community where young people and parents are held accountable. "This is a process that cannot be side stepped; being accountable is essential and ultimately the saving grace for a drug addict," says New Life CEO Mike Joly.