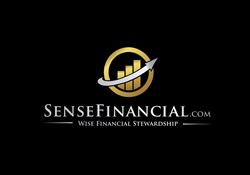 Entering a partnership with Real Success Unlimited is a strategic decision that will help Sense Financial further accomplish their mission.
Los Angeles, CA (PRWEB) July 23, 2014
Sense Financial is proud to welcome on board their latest partner, Real Success Unlimited, to better promote retirement plans for individuals. This is a creative retirement solution that offers real estate professionals the freedom to invest in any assets of their choice.
Real Success Unlimited was founded by Kenneth Gills, a successful real estate investor and educator. The real estate club is an open forum for real estate investors to exchange knowledge and information of the market and learn to take control of not only their investments, but also their financial situation. As an investor, Kenneth has successfully closed the deals on hundreds of properties in the DC, Maryland and Virginia area. As an educator, he has inspired and mentored many other investors to achieve the same financial success through investing in real estate.
Entering a partnership with Real Success Unlimited is a strategic decision that will help Sense Financial further accomplish their mission. The company is specialized in helping people achieve true financial security for their retirement future. Real Success Unlimited is passionate about helping their members succeed financially and also in every other aspect of their lives, including having a secured retirement. The two will now join force to work toward their common goal.
With their extensive network in the real estate community in Washington DC area, Real Success Unlimited will introduce their members to innovative retirement plans for individuals from Sense Financial, such as Individual 401k and Self Directed IRA. These retirement solutions will allow investors to expand their retirement portfolio to include properties, trust deeds, and notes among other non-traditional investment classes.
Already equipped with knowledge and information from their club meetings and training materials, members are now given the tools to put their knowledge to good use and start growing a successful retirement future.
Sense Financial has successfully offered guidance to thousands of investors to take control of their retirement accounts. With Real Success Unlimited providing a strong platform, Sense Financial will be able to reach out and help educating a new group of investors. Their retirement plans for individuals are the true solutions for successful real estate investment with Solo 401k and Self Directed IRA.
Sense Financial is California's leading provider of retirement accounts with "Checkbook Control": the Solo 401k and the Checkbook IRA. Over the years, they have assisted hundreds of clients obtain checkbook control over their retirement accounts while providing them with the ability to invest in virtually any investment class, including real estate, private lending, mortgage notes and much more without the need for custodian approval.
To learn more information about Solo 401(k) for self-employed real estate agents, please visit sensefinancial.com.