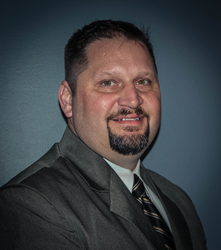 "It does not matter if I am contacted by a defense attorney, prosecutor, or a judge. If they want a better understanding of the DWI training, I will help them."
St. Louis, MO (PRWEB) July 23, 2014
Two upcoming Introduction to DWI Detection and SFST courses are being offered by DWI Expert Billy Reynolds to teach attorneys the DWI detection and field sobriety test used by police officers nationwide. Both courses will include a live alcohol workshop which allows the attendees to practice their new skills on volunteers who have been dosed to a specific BAC level. The eight hour courses are being held August 23, 2014 and September 20, 2104 at the Ameristar Casino / Resort in St. Charles, MO. Both courses have been approved by the Missouri Bar for attorney CLE.
Far too often, innocent citizens are arrested for DWIs based on questionable traffic stops and dubious evidence. According to Jenna Fliszar, a criminal defense attorney in Bethlehem, PA, "There are certain rights you have and very specific things the officer has to show before he can even stop you, let alone arrest you. The National Highway Traffic Safety Administration (NHTSA) has developed a set of driving indicators and sobriety tests that are supposed to be standardized in order to help an officer determine if someone may be driving impaired. Too often I see officers who don't follow this training and the standards established. Attorneys should be using this failure to help their clients, but many don't have the necessary training and understanding of what officers are supposed to look for."
Even though officers nationwide are trained to follow NHTSA's DWI Detection and Standardized Field Sobriety Test (SFST) training, in practice, often times, that training goes out the window. Fliszar continues, "It's important that officers administer SFSTs in the way they're trained; otherwise, the results of those tests could be invalid and a defendant's rights are at risk of being violated. I've been successful at winning cases because the officer failed to properly administer and score the Standardized Field Sobriety Tests."
Brighton Lewis DWI expert Billy Reynolds agrees. "A great deal of time and effort has been put into the establishment of SFSTs. Often when I examine DWI reports for attorneys, I am amazed at how much freelancing occurs and the total lack of regard for the NHTSA program." One example that Reynolds says he sees often is an officer requesting a driver to perform a walk and turn test without verifying that the driver completely understand how to execute the test. "To assume that a person is going to perform any kind of test with no mistakes, which is exactly what needs to occur in a driving while impaired investigation, is a high mark to begin with. Now add in the fact that the person may or may not understand the directions given by the officer and it becomes an impossible task."
Reynolds offers the same training to attorneys in order to help them learn how officers detect a possible impaired driver and then how the officer tests the driver for impairment. "It does not matter if I am contacted by a defense attorney, prosecutor, or a judge. If they want a better understanding of the DWI training, I will help them." Reynolds believes that because our criminal justice system has its basis in fairness for all individuals, making the training available only to law enforcement is an injustice. "All of the police officers I know want to do the right thing. That is why I have an open door policy to help any officer who wants to improve his DWI skills. However, for years, law enforcement has looked at SFST training as some secret world that should only be accessible to those in uniform."
Each course taught by Reynolds adheres strictly to the NHTSA training manual and always includes a live alcohol workshop. "We dose volunteers to a specific BAC level so that our trainees can test subjects using the standardized field sobriety tests. To say that a person has a BAC level of .12 is one thing. To see how that blood alcohol level manifests itself can be very eye opening."
To learn more about these courses or any other upcoming Brighton Lewis DWI seminars or how DWI expert Billy Reynolds can assist both law enforcement and attorneys, visit http://www.brightonlewis.com