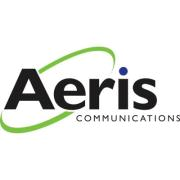 We are pleased and honored by the strong show of support from buyers of M2M connectivity solutions," said Raj Kanaya, CMO at Aeris.
SANTA CLARA, Calif. (PRWEB) July 22, 2014
Aeris®, the Made for Machines™ technology and service provider, announced today that it was named the leading M2M specialist in the U.S. according to independent research by the 451 Research Mobility team, formerly known as Yankee Group. The results of the latest update to the U.S. IT Decision-Maker Survey confirm Aeris' market-leading position and are another highlight for the company during a year of record business results.
The 451 Research Mobility team surveyed more than 200 IT decision makers in the enterprise mobility field. Of those who have deployed or plan to deploy M2M solutions, Aeris led the competition with 33 percent of respondents saying they considered Aeris to be "the leading M2M specialist in the U.S." The next highest service provider registered 23 percent of the vote.
"Aeris has established market leadership with its focused connectivity offerings and pragmatic partnerships," said Brian Partridge, vice president, 451 Research Mobility team. "By operating its own dedicated network and IT elements built solely for the purpose of M2M, Aeris has been able to offer the flexibility that its customers desire."
"We are pleased and honored by the strong show of support from buyers of M2M connectivity solutions," said Raj Kanaya, CMO of Aeris. "We are laser focused on the M2M and IoT market, and maniacal about delivering the best service and support in the industry. These survey results validate that prospective customers are resonating with our approach, and we are grateful for their support."
The 451 Research Mobility team report comes at a time of significant business momentum for Aeris. Some of the highlights over the last 12 months include:

Record revenue, with a tripling of signed contracts in the first half of 2014
Record unit growth, at more than twice the industry average over the last 2 years
Market expansion into Europe and a new office in London
Product expansion with the introduction of Aeris GSP for mobile network operators seeking to build a profitable M2M and IoT business
Introduction of the AerCloud application platform, making Aeris the first and only vendor with a complete, end-to-end M2M and IoT technology stack
The launch of Infinity Support, setting a new industry standard for M2M support services.
"Aeris' business has never been stronger and our product portfolio has never been broader or deeper," continued Kanaya. "Our success is based on making our customers successful, and we look forward to working closely with them, delivering new and innovative functionality, and providing them with a sustainable competitive advantage."
Read more about the 451 Group survey as well as M2M and IOT topics at the Aeris blog.
About Aeris
Aeris is a pioneer and leader in the market of the Internet of Things – as an operator of end-to-end M2M services and as a technology provider enabling other operators to deliver profitable M2M services. Among our customers are the most demanding users of M2M services today, including Hyundai, Acura, Rand McNally, Leica, and Sprint. Through our "Made for Machines" technology and services, we strive to fundamentally improve their businesses – by dramatically reducing costs, improving operational efficiency, reducing time-to-market, and enabling new revenue streams. Visit http://www.aeris.com for more information.
Aeris Contact:
Brian Blank or Meghana Shendrikar
onechocolate for Aeris Communications
415-989-9803
aeris(at)onechocolatecomms(dot)com