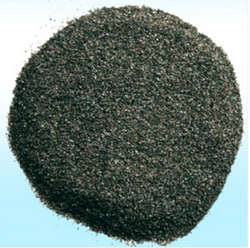 Zhengzhou, China (PRWEB) July 22, 2014
According to iAbrasive's latest report, Luoyang, Henan province foreign trade export has seen a slight increase, while processing trade has declined substantially. In the first half of the year, general import & export trade volume was 42.4 hundred billion Yuan, which increased 7.7%, accounting for 86.8% of the total import and export value of Luoyang. Processing trade import and export value was 3.3 hundred billion Yuan, which declined 79.1%, taking up 6.8% of the whole. Foreign contracted projects value is 3.1 hundred million Yuan, declining 12.8%.
Among export total value of all products, solar energy battery, motor cycle, solid mineral broken mixing machine, furniture, textile, and brown fused alumina are the six export goods; Aluminum oxide and cathode copper are two major import goods. For reasons that contributed to the substantial decline of Luoyang processing trade, iAbrasive analysts pointed out that despite processing trade takes up a small proportion, the substantial decline can lead directly to foreign trade decline.
To develop its economy, Luoyang municipal government has been trying hard to find out solutions. In terms of exports, the government shall grasp the opportunities of brown fused alumina. Yichuan County Shengyu Fireproof Material Co., Ltd. is a professional manufacturer of Brown Fused Alumina. The company is one of the key construction projects. Its products have been exported to several overseas countries including Australia, Germany, France, Britain, U.S., Japan, Korea, and Russia. In addition, Shengyu has joined iAbrasive.com as a Gold Member to broaden its sales channel. Under the leadership of Luoyang municipal government, Shenyu will do its best to make contributions for the city's economic development and foreign trade.
See the original article at: http://www.iabrasive.com/articles/luoyang-processing-trade-declines-except-for-brown-fused-alumina
For more information, please visit: http://www.iabrasive.com/.