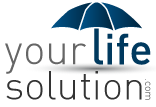 Chicago, IL (PRWEB) July 22, 2014
YourLifeSolution.com, a service which displays online life insurance quotes for consumers, is today announcing their intention to assess in force life insurance policies to see if a 1035 exchange from one life insurance policy to another would be beneficial for a given consumer. According to the service, in many cases, a consumer who has a life insurance policy with significant cash value can benefit by engaging in a tax-free 1035 exchange of cash value from one policy to another. Reasons that this would be beneficial to the consumer include; better risk classification and subsequent lower premiums, better performance from exchanging a mediocre life insurance policy for an excellent performing policy, or to acquire better long term guarantees within a life insurance policy. "1035 exchange life insurance is basically just a way to get reassessed for life insurance underwriting when it suits you. In cases where exchanging one policy for another isn't beneficial, you can simply stay in your current policy," said Eric Smith, the founder and independent life insurance agent of YourLifeSolution.com.
Consumers interested in having their current in force policies assessed to see if a 1035 exchange of life insurance would benefit them are encouraged to call 888.374.2764 or use the form located at http://yourlifesolution.com/lifeinsurancequotes/contact-yourlifesolution-com/ to contact the service.
Consumers interested in accurately researching the best rates for their own life insurance can do so at YourLifeSolution.com. Information about life insurance can also be obtained by phone at 888.374.2764.