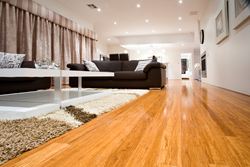 (PRWEB) July 22, 2014
Recently, BambooIndustry.com, a professional company of bamboo products, has announced its bamboo mats are offered with great discounts, up to 30% off. The promotion is valid until July 30.
The CEO of the company says, "We have large quantities of bamboo products in stock now, and we welcome OEM orders from customers worldwide. All our brand new items are made by our experienced workers. Now, I highly recommend our bamboo mats to consumers around the world."
BambooIndustry.com specializes in high-quality bamboo products (including bamboo flooring, bamboo paneling, bamboo plywoods and more). Owing to its high quality bamboo floorings, the company has become one of the leading brands in the global bamboo industry; it also attributes its success to the flexible marketing strategies. The firm always launches specific promotions to expand its overseas markets.
Now, all its bamboo products are available at discounted prices. Actually, the products from BambooIndustry.com have been approved and used in many countries. Many consumers are quite satisfied with its great items' quality and after-sale service.
In the coming months, BambooIndustry.com will keep trying its best to create more high- quality products. Its mission is to help worldwide customers get all kinds of natural items.
About BambooIndustry.com
BambooIndustry.com is a website that belongs to Both Best Bamboo Flooring Co. Ltd., a professional supplier and exporter of bamboo products. Certified by both ISO9001:2008 and ISO14001:2004, the company has 8 years of experience in the manufacturing and wholesale of bamboo flooring products. It strives to bring its customers the latest styles and innovations of bamboo flooring, bamboo paneling, bamboo plywoods, bamboo furniture, and other bamboo products.
More information about the business and its bamboo flooring products can be found at http://www.bambooindustry.com/bamboo-flooring.