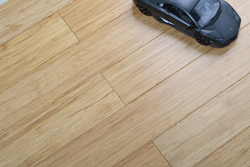 (PRWEB) July 25, 2014
BambooIndustry.com, an experienced bamboo product manufacturer, has recently released its bamboo carpet collection. Now, BambooIndustry.com is offering great discounts on all these new bamboo carpets.
According to the sales manager of BambooIndustry.com, all its bamboo carpets are made from superb materials. BambooIndustry.com's top experts always pay close attention to clients' needs and satisfaction. They spend plenty of time in communicating with frequent callers and industry leaders. In fact, the company has more than 100 different kinds of bamboo products in stock.
The company's marketing specialist states, "We are pleased to unveil our new selection of wide plank bamboo carpets. Now, all of them are available at greatly discounted prices, up to 58% off. We want to help worldwide distributors to save energy and money. All the new wide bamboo floorings are top quality. So, I think they will be popular among clients worldwide."
Last but not least, a large number of the company's bamboo items are priced very low. On its website, clients can always get what they need at an affordable rate. Its officials understand that all people want to make their houses more beautiful and elegant; therefore, it will make more affordable bamboo items in the near future.
About BambooIndustry.com:
BambooIndustry.com is a website that belongs to Both Best Bamboo Flooring Co. Ltd., which is a professional supplier and exporter of bamboo products, and certified by both ISO 9001:2008 and ISO 14001:2004. The company has 8 years of experience in the manufacturing and wholesale of bamboo flooring products. It strives to bring its customers the latest styles and innovations of bamboo flooring, bamboo paneling, bamboo plywoods, bamboo furniture, and other bamboo products.
More information can be found at:
http://www.bambooindustry.com/products/bamboo-panel/bamboo-veneer.html.