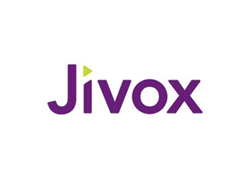 (PRWEB) July 28, 2014
Jivox, provider of the leading ad platform for personalized multi-screen advertising, today unveiled its latest survey findings, which evaluated adoption, usage and challenges of running multi-screen advertising campaigns among leading agencies.
The survey found that advertiser investment in multi-screen ads has increased to more than 75 percent and advertisers have dramatically increased their focus on mobile (more than 90 percent are expected to increase their spend in mobile this year). This is no surprise considering research from Millward Brown, which found that the average person, while multi-screening, views seven hours of screen media during just a five-hour period.
Surprisingly, while technology and analytical capabilities have evolved, advertisers noted that they are still encountering challenges in capturing actionable campaign analytics, with more than 60 percent indicating they are not getting the level of insight needed for their multi-screen campaigns. Additionally, nearly half of respondents (47 percent) don't know which channels are performing best.
"Multi-screen advertising, once thought to be too difficult and too expensive, is now clearly being widely adopted as leading brands and agencies seek to extend the reach of their digital campaigns," said Diaz Nesamoney, founder and CEO, Jivox. "Yet what many advertisers fail to realize is that today almost a third of interactive ads render as static fallbacks on mobile devices, which means media ROI is negatively impacted as well as performance KPIs. With the Jivox IQ ad platform, this problem completely disappears. Brands and agencies can confidently run their most creative ad campaigns at scale, knowing they will engage customers on every screen."
Key survey findings include:

Seventy-five percent of agencies are investing in multi-screen ad campaigns.
Of those respondents not running multi-screen ads, 51 percent blamed lack of adequate technology and 28 percent identified high cost as the primary deterrent.
Ninety percent of responding advertisers said that their agencies will spend more on mobile in 2014.
iOS was selected as the best performing platform by approximately 64 percent of advertisers surveyed.
More than 60 percent of advertisers expressed that they are not getting the level of insight needed for their multi-screen campaigns, and as such are missing an opportunity to refine targeting and increase the effectiveness of their campaign.
Nearly 70 percent of respondents stated that they plan to invest more in multi-screen advertising this year than in previous years.
The survey includes responses from more than 130 participants at leading ad agencies such as Digitas, MEC Global, Mindshare, MediaCom, Omnicom Group, Starcom MediaVest and Zenith Optimedia.
To access the full report findings, please visit: http://jivox.com/platformregister.php.
About Jivox
Jivox enables the world's top advertisers and agencies to deliver personalized advertising across all screens. Our flagship product, Jivox IQ, is the leading cloud-based rich media ad platform. Its unique technical architecture enables customers to develop and serve data-driven dynamic ads in a wide variety of formats, including mobile, interactive, expanding, video, native and much more. Several hundred media companies and agencies today use Jivox for their most demanding creative campaigns, including College Humor, Everyday Health, Federated Media, FUOR Digital, Havas, Hearst, Interactive One, Martini Media, Razorfish, Sun Times Media, Universal McCann, Videology and Wieden+Kennedy. Stop by our Ad Gallery at http://www.jivox.com to see our ads at work.