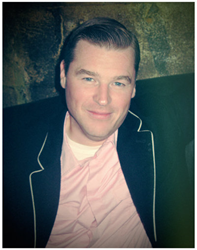 There has never been anything quite like this for Twitch streamers or Youtube creators.
Los Angeles, CA (PRWEB) July 23, 2014
Gamebreaker Media Group Inc. launches GAMEBREAKER MEDIA (GBM), a new advertising platform with a focus on connecting YouTube creators and Twitch livestreamers with quality top-tier advertisers allowing context relevant and targeted monetization of content.
GBM lets content creators choose the content and style of advertisements to fit their audience and content brand, giving more control to the content creator. GBM requires no contracts and is perfect for every kind of content creator, whether part of another multi-channel network or not.
GBM has run in beta for the last 4 months and has proven success with select Twitch livestreamers. It is now opening the platform up to a broader community with a dedicated platform, which provides tools and training to partners who sign up. "We are really excited about this new platform. There has never been anything quite like this for Twitch streamers or Youtube creators; allowing them full control of the types of products and services they want to promote to their viewers is pretty amazing. It provides them a great new way to make more money on the content they are creating with no long term contracts or other crazy requirements many networks impose these days." - Gary Gannon, Founder and CEO.
With this new network, GBM is poised to make a huge splash in the content monetization pool. Rollout of the site with complete signup information is located online at http://www.gamebreakermedia.com . Network partners will be reviewed prior to gaining full access but the approval process should be quick and easy, as that is core to what Gamebreaker feels is necessary to success. "Not only do we need to have great advertising relationships, we have to make it easy for Twitch streamers and Youtube creators to get access so they are up and running as fast as possible. They are busy creating great content and they don't want any more hassle when it comes to making a living doing it." – Richard Booth, CMO
About Gamebreaker Media Group Inc. (Gamebreaker):
Founded in 2006, Gamebreaker has become a top destination for gamers looking for unique content with a focus on the video games they love. The focus on quality content, top-tier partners and innovative digital distribution has continued to prove Gamebreaker as a leader in the digital publishing space. Gamebreaker is headquartered in Los Angeles, CA.
For more information:
http://www.Gamebreaker.tv / http://www.gamebreakermedia.com
Follow us on Twitter: http://twitter.com/gamebreakertv.
Like us on Facebook: http://facebook.com/gamebreakertv.
Source Gamebreaker Media Group
Media Contact:
Tony Ferraro
tony(at)gamebreakermedia(dot)com