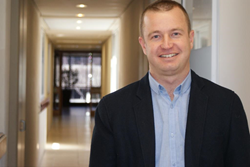 Qorus is geared towards strategically and innovatively developing software that is business-centric and solution driven...
(PRWEB) July 24, 2014
Qorus Software, a global provider of document and proposal automation solutions for Microsoft SharePoint and Microsoft Office, is delighted to announce that Long View Systems has signed up as one of their newest clients.
Long View is one of the most powerful IT Solutions and Services Company in North America focused on combining business and technology in strategic and innovative ways. They offer project based technology solutions focused on IT infrastructure, as well as end to end operational outsourcing solutions, providing their clients with some of the best IT experts in key technology areas.
According to Robin Bell, Long View's Chief Technology Officer, Long View was looking for a new Proposal / Document Automation Tool, as their existing product wasn't meeting the requirements of the business. "We compared a range of solution providers and decided on a trial with Qorus. We were immediately impressed with Qorus Breeze Proposals, and its ability to eliminate unnecessary and time consuming functionalities. We were looking for a solution that matched our business requirements, was cost-effective and most importantly, easy to use. Breeze Proposals met all of those needs" commented Bell.
According to Tracie Bretecher, Team Lead at Long View's head office in Calgary, "Qorus Breeze Proposals stood out due to the high levels of integration, versatility and the user friendly environment that makes the development of any proposal type much easier. It also allows for team collaboration across our company, helping to streamline business processes, making the proposal procedure hassle free and smooth. There are many compelling reasons to switch to Qorus," Tracie added. "The process of putting together and producing high quality and complex proposals can be a cumbersome and a time consuming task but Qorus has helped us reduced time, improve efficiencies, while still being cost effective enough for our organization to adopt into our business practices".
These are the types of solutions that are at the forefront of the Qorus business strategy and appeal to companies such as Long View, who value a simple, efficient and collaborative approach.
Qorus CEO, Ray Meiring commented, "Qorus is geared towards strategically and innovatively developing software that is business-centric and solution driven, particularly for organizations dealing with high numbers and complex documentation. We are excited to have Long View as a client and look forward to providing and assisting them with the means to win more business in the future."
***ENDS
ABOUT LONG VIEW: Long View is one of the most powerful IT solutions and services companies in North America with offices across the continent. With a clear focus on combining business and technology through our Hybrid IT solutions including cloud, IT infrastructure, managed services, and end user support, Long View is able to define and customize what the future of IT looks like for our clients. Innovative, flexible, cost-effective, and business focused…that's Long View.
For more information:
Tannis Ebbels
Director of Marketing and Communications
Long View
Phone: 403.387.3489
E-mail: tannis.ebbels(at)lvs1(dot)com
http://www.longviewsystems.com
ABOUT QORUS SOFTWARE
Qorus Software is a global provider of document and proposal automation solutions for Microsoft Office and SharePoint. We help organizations to significantly reduce costs as well as the time and effort required to generate customized documents while improving the quality and accuracy of content. Our software also greatly reduces the potential for human error and formatting issues, improves the adherence to corporate guidelines and consistency in branding and style helping you to create great looking documents in a fraction of the time!
Qorus Software can be used across all departments of your organization to generate documents such as sales proposals, RFP responses, legal contracts, group policies, employee or customer welcome kits, presentations, financial, compliance and advisory reports, to name but a few. One solution for all of your organization's high end, on-demand document generation needs.
Qorus DocGeneration is Qorus Software's flagship product and works within SharePoint to automate the generation and customization of business documents by dynamically merging Microsoft Word and PowerPoint templates with live data and content stored in SharePoint, as well as other enterprise systems.
The company also offers a Sales Proposal Automation and RFP Collaboration solution called Qorus Breeze Proposals. This solution is built on the robust Qorus DocGeneration framework and streamlines critical sales processes through a highly intuitive interface. Qorus Breeze Proposals provides RFP (Request for Proposal) collaboration, an innovative "shopping cart" for building customized proposals and presentations from approved, re-usable sales content, and a social widget that enables users to suggest good content for inclusion in the content library and for future re-use.
Qorus Software is a Microsoft Gold Partner (Application Development) whose clients span industries such as financial services, insurance, telecommunications and IT companies and has offices in the United States, United Kingdom and South Africa.
Generate better documents and presentations faster!
Visit our website (http://www.qorusdocs.com) to schedule a demo or contact us for more information.
For more information:
Senior VP of Marketing
hthompson(at)qorusdocs(dot)com
For more information on partnering with Qorus Software:
Channel Director
mrevsbech(at)qorusdocs(dot)com