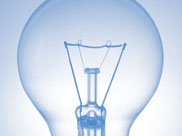 (PRWEB UK) 28 July 2014
London, England: London School of Marketing (LSM), a leading institution offering accredited marketing and business qualifications in the heart of London, has released its latest whitepaper titled Understanding Competitive Analysis in the Technology Age. This whitepaper joins a host of other valuable resources freely available to existing and prospective students.
"Presently organisations operate in over-communicated environments that are loaded with excessive amounts of information and data," states the free whitepaper, available on the London School of Marketing's official website. "While technology has exponentially increased the amount of valuable information available, the sheer volume of it can be overwhelming."
Written in partnership with BQu Research, this free downloadable whitepaper addresses the fact that most companies are willing to remain aware of relevant information regarding their competitors – and almost all companies have a common goal of becoming the market leader in their industry. The challenge lies in how to use this competitive information to achieve that goal.
"If a company wants to be a leading player, they will need to a gain competitive advantage – which means they have to outperform in comparison to their competition," states its author. The paper then goes on to detail the common challenges, complications, objectives and solutions which should be considered when conducting a successful competitive review.
To download the free whitepaper, click here.
London School of Marketing delivers accredited marketing and business qualifications, and offers courses from recognised professional bodies such as CIM, EduQual and CAM, BA (Hons) Marketing, MA Marketing and Innovation, and an MBA from Anglia Ruskin University. Based in Central London, it is a QAA approved institution and holds Highly Trusted Status with the UKBA. The school also has offices in Sri Lanka, a network of Local Access Points (LAPs) and online programmes of learning. Courses are run over a broad range of study modes.
Further details are available at: http://www.londonschoolofmarketing.com.