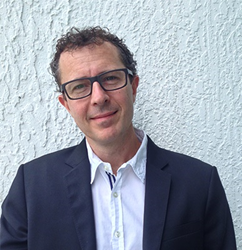 (PRWEB) July 22, 2014
PJ Technologies, the creators of Goverlan® software, today announced that in celebration of SysAdmin Appreciation Day, they will be a sponsor of the 6th annual SysAdmin Day Meetup, a social event for local Bostonian system administrators.
Goverlan, a leader in for over seventeen years, has partnered with Matt Simmons, a leading online blogger at Standalone Sysadmin and a well-respected IT expert, to help support the local Boston system administrator community celebrate this fun day.
The SysAdmin Day Meetup, taking place at The Asgard in Cambridge, MA, begins at 6:30 p.m. with Matt Simmons expecting over 70 system administrators to attend. Other sponsors include Peak Hosting and Netsource Global. "System Administrator Appreciation Day is a fun tongue-in-cheek holiday that IT admins can rally around to meet new colleagues, swap war stories, and build communities with the people around us," Simmons said.
"We're doing this to show our appreciation for all System Admins out there who work tirelessly to keep IT running. This is only one of the ways we will be demonstrating our support for the SysAdmin community, with more to be announced shortly" said Pascal Bergeot, co-founder and CEO, PJ Technologies.
Local Bostonians can register for the meetup up to the day of the event.
Register for the event
About Goverlan
Goverlan is an easy-to-implement and intuitive-to-use System Management solution for Windows based infrastructures. It is an all-in-one solution with powerful features such as global reporting from online/offline machines, real-time software deployment, Intel® vPro™ AMT support with KVM, power management and image mounting, advanced remote control and Active Directory Mgmt with user logged-in workstation detection.
About PJ Technologies
PJ Technologies, the creators of Goverlan, has been providing cost-effective, real-time IT systems management software since 1998. With thousands of customers globally, the Goverlan system focuses on security, integrity and control for the IT department.