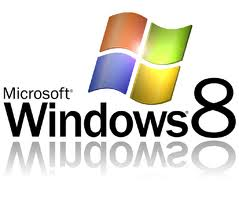 Retail businesses can do more to promote growth, increase profits and ensure survival with a technology refresh than almost anything else.
Hoboken, New Jersey (PRWEB) July 23, 2014
A new article from eMazzanti Technologies discusses rapidly changing retail technologies and identifies the benefits of adopting affordable, emerging technology options. The article helps businesses evaluate which changes are practical and their potential impacts on growth.
"With today's rapid adoption of mobile technology and increased data security threats, five year old retail technology doesn't cut it," stated Carl Mazzanti, CEO eMazzanti Technologies. "Retail businesses can do more to promote growth, increase profits and ensure survival with a technology refresh than almost anything else."
The informative article, "6 Technology Options to Improve Service and Enable Growth for SMB Retailers," lists options available today and already in use in some forward-looking SMB retailers. Below are a few excerpts. Click here for the complete article.
6 Affordable Retail Technology Options to Grow the Business
Here are six technology improvements a retail business can affordably implement to get ahead of the competition and position the organization for growth.
1. Infrastructure Upgrade – Replace aging routers, switches and wireless access points to improve productivity, reliability, speed, security and mobile access. Switch to cloud backups. Consider server virtualization to consolidate servers and reduce maintenance costs.
2. Managed Print – Replace the mishmash of printers, fax machines, copiers and scanners with a managed print solution to keep employees selling and reduce the printing total cost of ownership (TCO).
3. POS Devices/Tablets – Extend technology to engage customers anywhere on the floor with Windows 8 tablets. Answer questions immediately without losing the customer. A wireless upgrade and a common Windows operating system simplify execution.
4. Read more…
With technology in the hands of employees retailers can adopt a strategy to combat showrooming*, keep customers engaged, improve service and complete transactions on the spot, increasing in-store sales.
"The reality of retail today is that you need cutting-edge technology in your stores," explained Matt Wilkerson, Head of Retail for Timothy Oulton Americas. "You have to make it easy for customers to find information and communicate with you, and you have to be able to answer questions quickly and professionally."
For a modest investment an SMB retailer can achieve faster, improved customer service, less down time, increased customer engagement, fewer lost sales, reduced time to open, in-store/mobile coordination, and an effective strategy to capture today's multi-channel buyer. Information technology is a key driver of revenue growth. By adopting a few of today's technology innovations a business is positioned for success in the coming transformative period.
"It used to be that companies were built to last. Now they are built to change." Lori Mitchell-Keller, Senior Vice President and Head of Global Retail for SAP
*The practice of visiting the store to research or try on a product then purchasing online to get the lowest price.
Read the full article, 6 Technology Options to Improve Service and Enable Growth for SMB Retailers.
Other related resource information:
eMazzanti Helps Market a Yellow Submarine, a Large Fish Tank and a British Icon Using Windows 8-Enabled Tablets
eMazzanti's Security and Network Management Site Helps Reduce Risk From Increasing Data Threats
About eMazzanti Technologies
eMazzanti Technologies' team of trained, certified retail IT experts provide 24×7 outsourced IT support to help ensure business productivity, address challenges of growth, cloud computing, mobility, critical business continuity and disaster recovery demands. The consultancy has special expertise in retail, manufacturing, distribution, financial, architectural, engineering, construction, government, educational, legal services, accounting, marketing communications, and healthcare market segments, while maintaining high customer satisfaction levels.
eMazzanti serves the Hoboken, NJ and NYC area markets as well as regional, national and international business support requirements. The IT firm is Microsoft's 2012 Partner of the Year and on-going Gold Partner, Microsoft Northeast Region Partner of the Year; a four-time recipient of WatchGuard's Partner of the Year and has achieved the Inc. 5000 list for the fourth year in a row. Download the free article: How to Select an IT Provider here. More than 400 companies trust their IT support needs to eMazzanti Technologies. For more information contact: Carl Mazzanti 201-360-4400 or emazzanti.net. Twitter: @emazzanti, Facebook: Facebook.com/emazzantitechnologies.