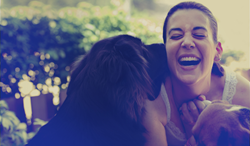 To give back to animal shelters and pet communities while providing no limit pet care to pet owners everywhere - It's gratifying. As a pet owner myself it's great seeing other pet owners save with PetPlus.
New York, NY (PRWEB) July 24, 2014
PetPlus, a membership program for pet owners with wholesale prices on pet medications, preventatives, food and much more, will be presenting one of six nonprofit finalists a $10,000 donation in 2014. The nonprofit finalists include animal shelters, nationally recognized communities of pet lovers, and pet-oriented nonprofits selected from over 3,000 nominations submitted to PetPlus. The winner will be selected by popular vote with voting starting on July 23rd and continuing for three weeks.
Information on all the finalists is available at PetPlus.com where voting will take place until August 16th.
A core part of PetPlus's mission is to foster a community that supports pets and pet owners in need. The team at PetPlus believes that the six nonprofit finalists selected for PetPlus Gives Back embody the spirit of PetPlus – making pet care as limitless as the love we have for our pets.
During the PetPlus Give Back voting period, all new PetPlus members who use the finalist coupon code will not only get access to no-limits pet care for just $10 a month, but they will also help their non-profit finalist of choice even more. PetPlus will donate up to $20 to each finalist when a new PetPlus member signs up with their coupon code and votes!
About PetPlus: PetPlus is a membership program for pet lovers created by pet lovers. Members have access to wholesale prices on medications, food, and supplements, discounts on vet visits, and much more. Every day our tens of thousands (and growing!) of members are finding new ways to overcome the limits of caring for pets. We—along with our member pet owners, partner pharmacies, vets, breeders, groomers, local pet stores and pet experts—are all working together to make caring for our pets as easy as it is to love them. Join us!