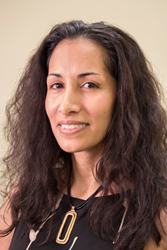 Greensboro, NC (PRWEB) July 24, 2014
The NBCC Foundation, an affiliate of the National Board for Certified Counselors (NBCC), recently selected Stacy Speedlin of San Antonio, TX, for the National Board for Certified Counselors Minority Fellowship Program (NBCC MFP). As an NBCC MFP Fellow, Ms. Speedlin will receive funding and training to support her education and facilitate her service to underserved minority populations.
The NBCC MFP is made possible by a grant awarded to NBCC by the Substance Abuse and Mental Health Services Administration (SAMHSA) in August 2012. The Foundation is contracted by NBCC to administer the NBCC MFP, as well as training and collaboration activities, such as webinars, that are open to all National Certified Counselors. The goal of the program is to strengthen the infrastructure that engages diverse individuals in counseling and increases the number of professional counselors providing effective, culturally competent services to underserved populations.
The NBCC MFP will distribute $20,000 education awards to Ms. Speedlin and the 21 other doctoral-level counseling students selected to receive the fellowship award. Stacy Speedlin is both a student and graduate of the University of Texas at San Antonio, where she is pursuing a doctoral degree in counselor education and supervision. Ms. Speedlin has 10 years of experience working with diverse individuals with substance abuse issues and mental illness. Her most recent passion has been serving clients who are homeless, particularly those who choose to remain unsheltered. Her professional goals include providing supervision to new counselors; advocating for clients struggling with substance abuse, mental illness and homelessness; and working with policy-makers to improve the services provided. Ms. Speedlin's goal as an NBCC MFP Fellow is to conduct her dissertation research study on unsheltered women and to better understand their experience and service needs.
The Foundation plans to open the next NBCC MFP application period in November 2014. To learn more about the NBCC MFP and its fellows, please visit our website.
###
About the NBCC Foundation
The NBCC Foundation is the nonprofit affiliate of the National Board for Certified Counselors (NBCC), based in Greensboro, North Carolina. NBCC is the nation's premier professional certification board devoted to credentialing counselors who meet standards for the general and specialty practices of professional counseling. Currently, there are more than 52,000 National Certified Counselors (NCCs) in the United States and more than 50 countries. The Foundation's mission is to leverage the power of counseling by strategically focusing resources for positive change.