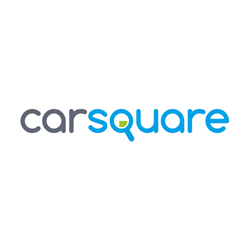 'When we set out to design this version of the platform our goal was to create a search experience that would enable the consumer to find their ideal vehicle with the least amount of frustration.'
Washington, DC (PRWEB) July 23, 2014
DC - based startup, Carsquare, today announced the launch of an entirely redesigned metasearch engine (think Kayak for cars). The revamped vehicle search engine platform's mission is to simplify the process of finding the exact car for the consumer without having to sift through results on multiple vehicle listing sites.
The company has been perfecting its search functionality for the past year and this new release introduces a multitude of new features including the ability to create a personalized vehicle search profile that continuously searches through online listings and sends real-time, notifications via email or social media when profile matching results are found.
"When we set out to design this version of the platform our goal was to create a search experience that would allow people to find their ideal vehicle with the least amount of frustration. Giving the consumer one platform to search multiple sites simultaneously wasn't enough, we wanted to create a virtual assistant that delivered the search results to you as they became available," said Carsquare founder and CEO Khurrum Shakir
In addition to the new search automation functionality, Carsquare has introduced a new way to engage consumers trusted friends, family members, and colleagues in the vehicle search process. With Carsquare's new "Garage" feature, users with profiles can save search results and engage their trusted circle of advisors to provide thoughts and feedback on specified vehicles.
"One of our design goals for the new platform was to enable consumers to engage their trusted advisors in the vehicle search process. We all know one or two "gear heads" that seem to know everything about cars. We wanted to make it easy for the consumer to get that trusted advice so that they can make an informed decision on what make and model best suits their needs before ever going to the dealer," said Carsquare CMO and CTO Mikah Sellers.
According to company executives this latest round of new features is the first in a series of new features that will be released over the next few months.
"We have a robust product roadmap that will enable us to continue adding value for the consumer for some time to come," said Carsquare founder and CEO Khurrum Shakir
In addition to the new features that the company announced, Carsquare has also completely overhauled its brand strategy, positioning, messaging, visual identity and marketing. The company has launched a new national advertising strategy that includes commercial spots on Pandora online radio, search engine marketing and display advertising on Bing and Google.
About Carsquare
Carsquare provides the simplest and fastest way to find the new, used or leased vehicle of your choice. Instead of jumping from one auto site to another you can search all of the major auto sites in one place. Carsquare displays customized listings of the cars, SUV's and trucks that you want, including hybrids and electric cars.